OpenSuse is a universal Linux Operating System which can be installed on Desktop PCs, Notebooks and Servers. It is the open source version of Suse Linux. It is a boon for those who want a graphical installation and subsequent usage with a graphical interface, even for the server version. Its Yast tool is the best what Linux can offer as on date.
The enterprise version of suse is available at the following URL
The Open Source version is avaliable for download at the following URL
http://software.opensuse.org/132/en
The installation DVD is packed with all the necessary software to run the most basic functions and programs across all segments. This saves a lot of bandwidth especially while installing on multiple systems.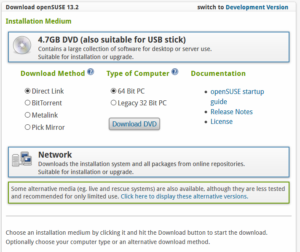 Burn the ISO image to a DVD. The media is bootable and once booted it displays the following screen.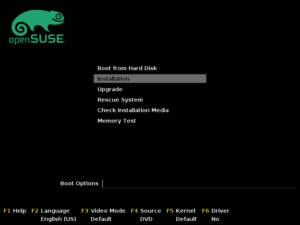 Select Installation and hit the Enter Key. Allow the DVD to boot.
After the DVD has booted completely, it displays the License Agreement.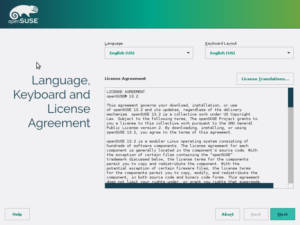 Click Next to accept the License Agreement. The installation will now move to the network settings.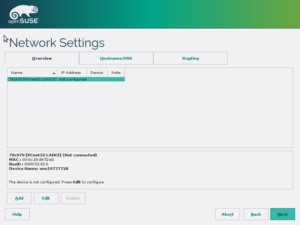 The installation will go to network settings. Click on edit to change the setting for your network cards. Note, your network cards should all be visible here.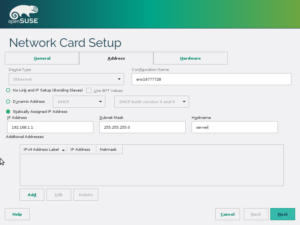 Once the settings are entered, click next to save the configuration.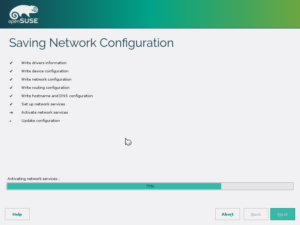 There is one point noteworthy of a mention as to how OpenSuse scores over the major Linux Server Distros. This is the only Linux Distro or one of the few which take you straight to network setting. Others expect you to wait till the installation is over, identify the IP address over the command line and then change the settings.
Next the installation moves to Hard Disk partioning. One can go with the suggested layout or go for the Expert Partitioning which gives greater control over the partitions.
Next select your time zone and other settings for the System Clock. Click next to move to the Desktop Selection. This one is purely your choice. Remember, these settings can be changed later too via installation of software using Yast.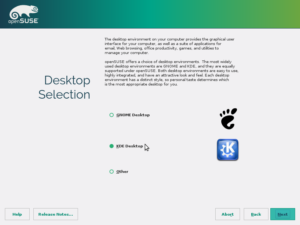 Click next to move to the user creation.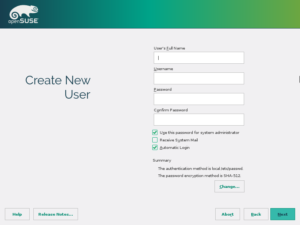 Click Next to move to the Installation Settings. This is the final selection before the installation of the OS begins. One can review the packages selected for installation also and make changes by clicking on Software.
The Software tab expands to the following. Tick/untick on the software as required.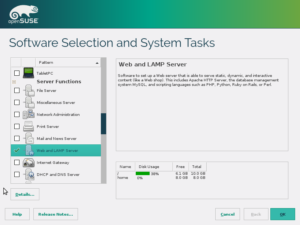 Once clear with the settings, click Install.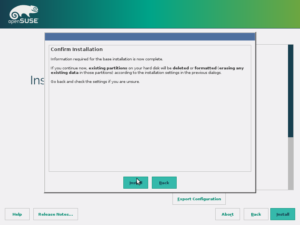 Once final prompt before the installation begins.
Once the installation is complete, you will be taken to the login screen after which you will boot into the desktop. The Yast Control Panel should be your start point.