Meta Widget is responsible for the display of login information for registered users to access a Self Hosted WordPress site. It can be displayed in the sidebars or the footer. For a single author website, it can be hidden altogether.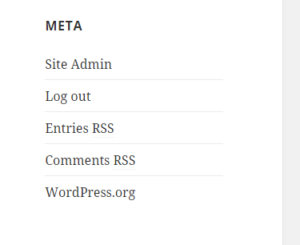 There is no way that the five items in this widget can be changed without tampering the code. It's a WordPress Default. But there might be situations where we might want to edit/alter the five items. Take for example if the WordPress installation is hosted on a private Intranet. In that case the link for WordPress.org will be useless link.
CUSTOM META WIDGET
This can be however achieved by the use of the Custom Meta Widget.
https://wordpress.org/plugins/custom-meta-widget/
Once the plugin is installed, go to Appearance — Widgets and drag the Custom Meta to the sidebars.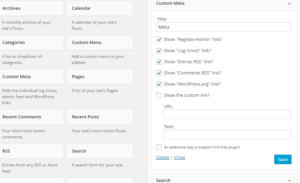 Customise the widget options to have your own custom Meta.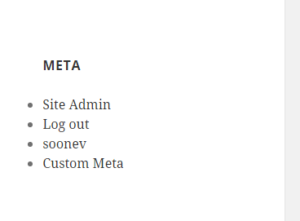 Your custom meta is now ready.