LG has gone ahead and become the first handset manufacturer in India to introduce the 112 National Emergency Number. While the other manufacturers are still in planning stages, LG has introduced the feature out of the box in their latest launch LG K10 2017.
What is National Emergency Response Number 112
National Emergency Response Number 112 has been designed and styled after the 911 Emergency in US or the 999 in England. The govt plans to club all emergency services into 112 service. As as start to this effort, the govt has decided that all mobile handsets sold in India will have 112 emergency dial feature. While most manufacturers may miss the deadline set for March 2017, the rollout has begun.
The number 112 will have all response services at their disposal. It will be capable of pulling out the location of the handset while the call is being made. While the infrastructure for this service will take a long time to be placed by the central govt, the writing on the wall is clear.
Integration of 112 with LG K10 2017
To activate 112 emergency dialing from LG K10 2017, the power button which is hard key, has to be pressed three times in succession. This will activate the emergency dialing and also send location information. LG with the launch of its handset K10 2017 will be the first handset in India to have this feature.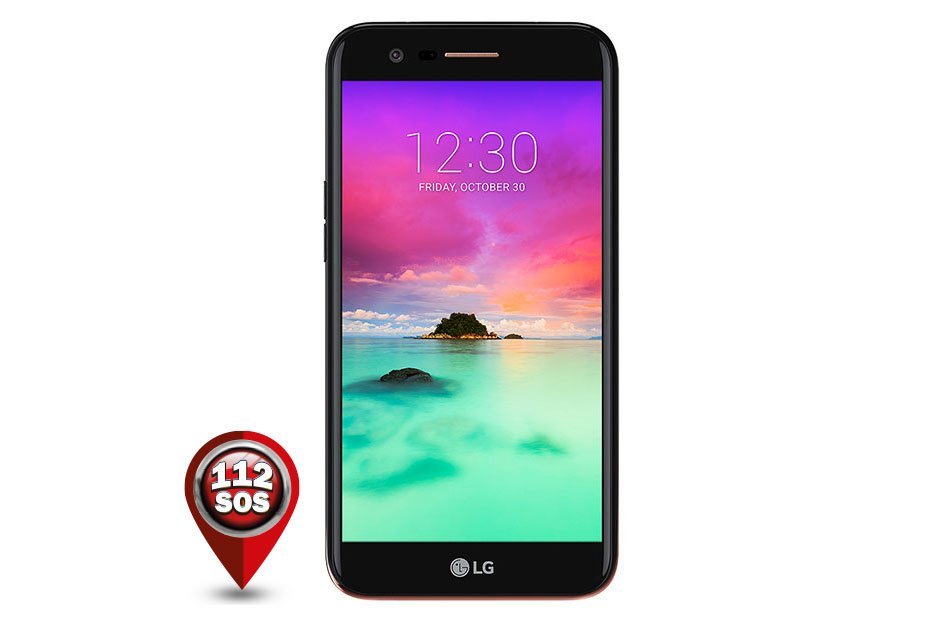 About the phone LG K10 2017
Key features of LG K10 2017 include
5.3 inch screen
Curved Screen
5 MP Selfie camera with auto focus
13 MP rear camera with F2.2 lens
Advanced fingerprint sensor
1.5 GHz Octa-Core processor with 2 GB RAM
2800 mAh removable battery
4G LTE
Nano SIM Dual SIM
SOS Mode or 112 emergency mode
The phone might be available for a street price of Rs 13,990. At this price point the hardware specs are just about OK. They might sound a bit low compared to the Chinese handsets onslaught. But the 112 Emergency feature scores a first. This will get a lot of publicity and garner good sales for LG
Please Note : Image Courtesy LG Website