Ever since Paytm opened shop in 2010, it has introduced one revolutionary idea after another. Online bargaining, payments banks, Metro pass recharge, gold purchase are a few such initiatives which other merchants were not even thinking about. In this article we shall see one of their smashing feature, Paytm Google Play Card.
Please note that this procedure and payment method is only applicable to India.
What is Google Play Store Gift Card
Google Play Store has a purchase option for various goods and services. The primary payment method is a Play Store Gift Card. This card is in the form of a paper card with a redeem code on the back. The redeem code is covered. The card needs to be activated at the time of purchase. This card is for sale at many locations and electronic stores.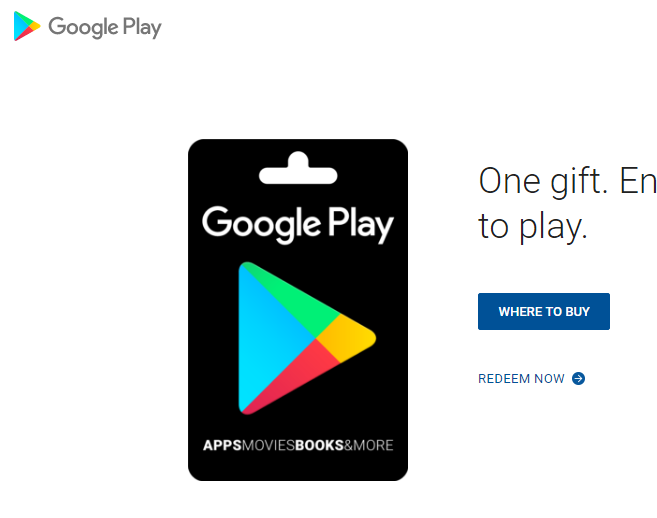 Challenges for buying a card
Buying a card primarily means a visit to a store. Not an exciting feat for people who prefer to do their stuff online. So buying a 200 bucks card from a store means paying about half the money in parking, fuel, refreshments and unnecessary nicknacks.
Google Play Cards are available for sale on portals like amazon and ebay. But these cards will be delivered and activated at your place of delivery. Again an annoying issue because you will never know when the delivery person will land at your doorstep.
Other payment options for Google Play Store
With Google Play card not as an the first choice, the alternatives are cash cards, debit card, credit card and netbanking. All those have used these payment methods can vouch for the fact that none of them are really people friendly. While Debit or Credit cards are fast, they have a small risk element too. A Google Play Card on the other hand does not expose any financial information during a transaction.
A real gift card with paytm
Google Play card is a gift card in the true sense. Once purchased and activated, you can easily send it to anyone as a gift. But this the E age and how cool would you look by gifting a paper card. Here is where the Google Play option from Paytm is fantastic.
Paytm Google Play Card
The paytm Google Play card option is located on the top right of the Paytm website. Click on the icon to take you to the main screen.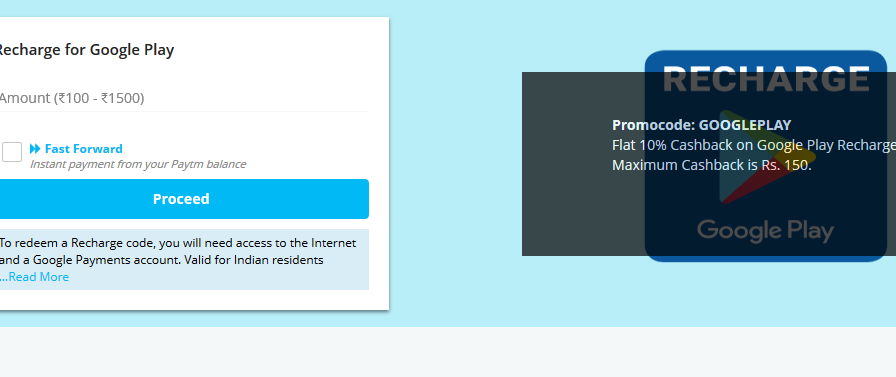 You can either choose fast forward to pay in a zip or go through the regular option where you can apply a promocode and choose some attractive offers. If your recharge is successful, you will get your 20 digit redeem code on screen. The code will also be mailed to your email ID and smsed to your phone. This code can be send to anyone. It is strongly recommended that the code generated by paytm Google Play card be used immediately. Money will be deducted from your Paytm balance or you can use the Paytm payment methods.