Here is a screenshot of a very suspicious email which listed out the series of actions which need to be don, otherwise the email account will be deactivated. Lets look at the humour in the apparent Conjob. Here is a screenshot of the mail with some key points highlighted.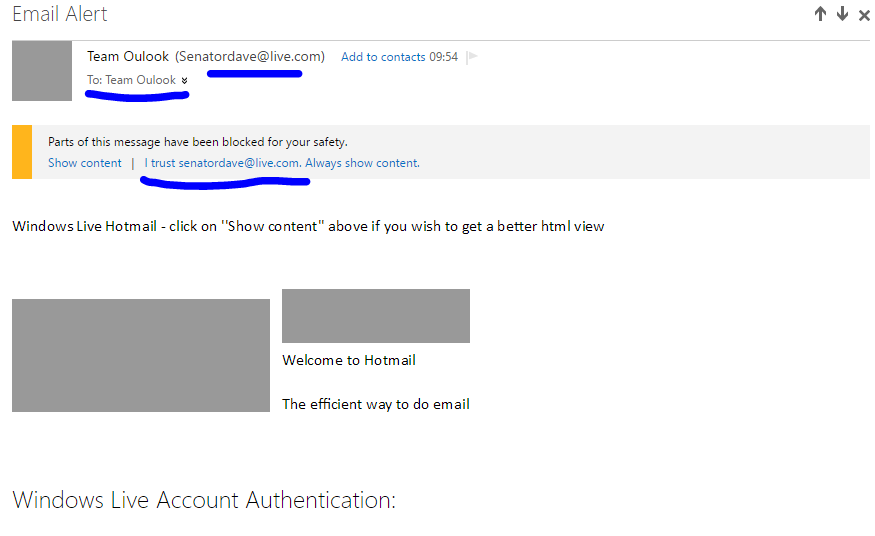 Please Note the misspelled Oulook instead of Outlook which Microsoft will not permit anyway. And it will definitely not make sense for a senator to be working in Microsoft Message and Email center unless his first name is senator.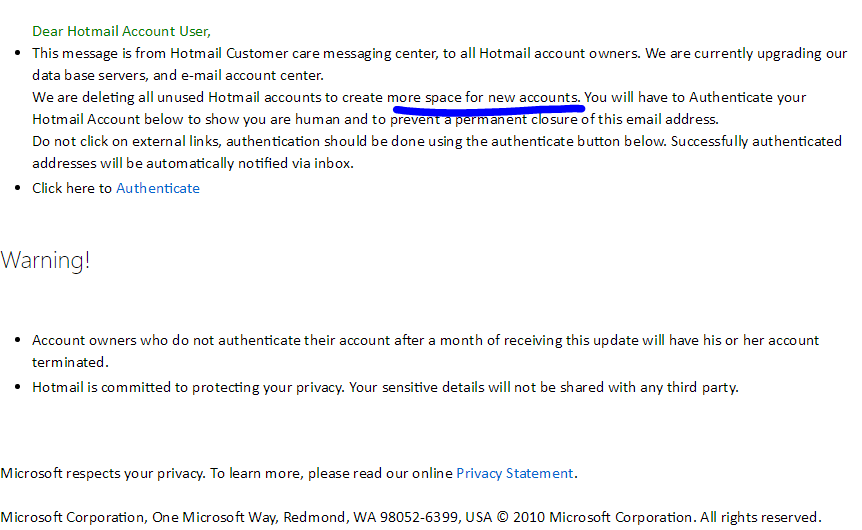 Read the fine print carefully to catch a Conjob
Server upgrades are never mentioned to clients until unless absolutely necessary. A team working in the background finishes off the upgrades without us even coming to know.
For those who have managed email servers, there is no need to create more space. Of course it is the company policy of what to do with inactive accounts. Some might purge them and some like rediffmail never ever delete an account.
But whatever the policy, the admins come to know easily which accounts are inactive. And they also know that if it is an inactive account, there is no chance that someone will access the mail for deactivation!
Permanent closure of account. Well Microsoft is not that cruel. They will place your account on a temporary closure, if they want to do it at all in the first place.
So, at this juncture, lets take a look at what happens if you click on the link.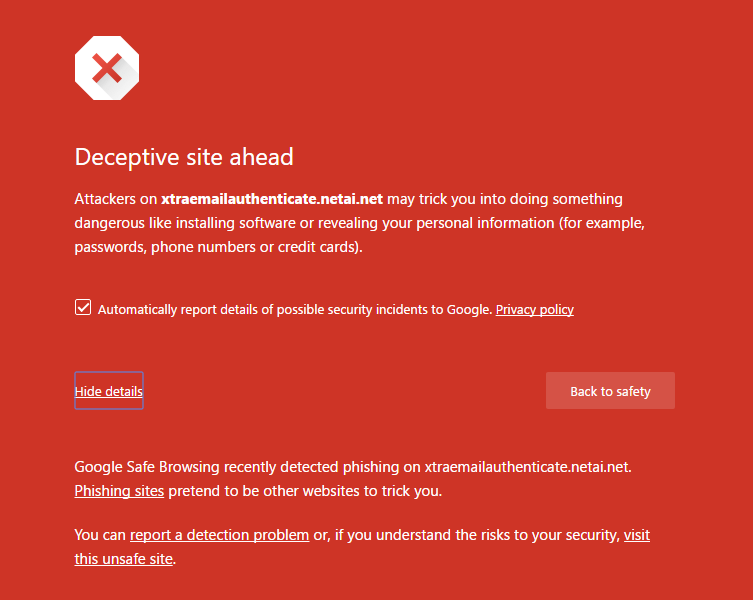 The first red flag is raised by the Google Chrome browser. This is very nice since, we never thought browsers could do such stunts. But very helpfull in a big way.
On further clicking on the link, we get the following web page.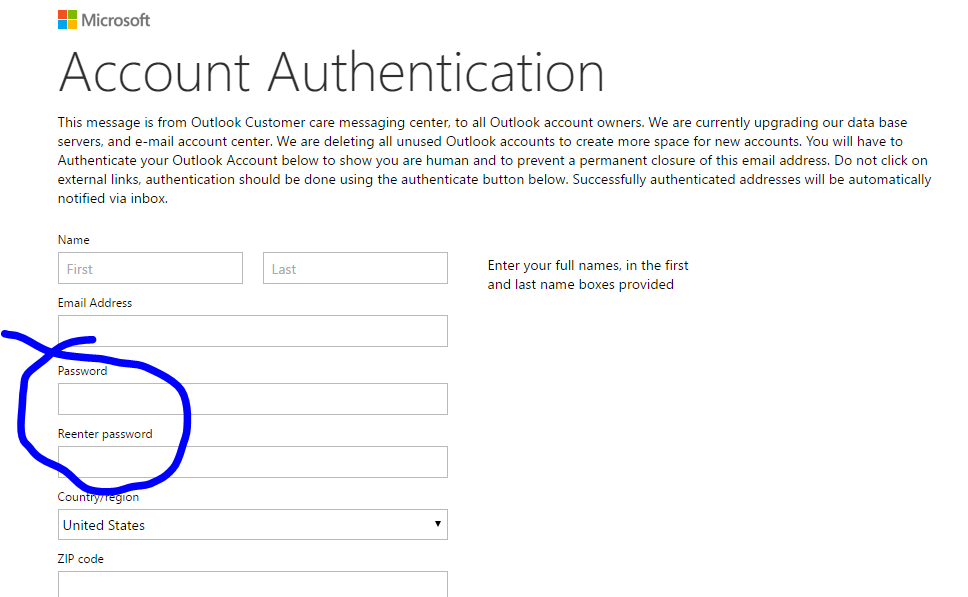 Now it's amply clear as to what they are after. Your hotmail or outlook email account details including the password.
Conclusion
Remember, the internet is not a safe place. But with a certain degree of caution and reading between the lines, you can surf the waves safely.