There can be lots of reasons why Google Search Console will show Crawl Errors for your WordPress website. Majority of these errors could be 404 or Page not found. The URLs with crawl error are shown in search console. The errors can be rectified by creating redirects. This task is automated in Yoast SEO Plugin, but that is a pro feature. WordPress Plugin Quick Page/Post Redirect takes care of the problem in a few clicks.
Download and use Quick Page/Post Redirect
We have a list of URL which are pointing nowhere as shown in Google Search Console.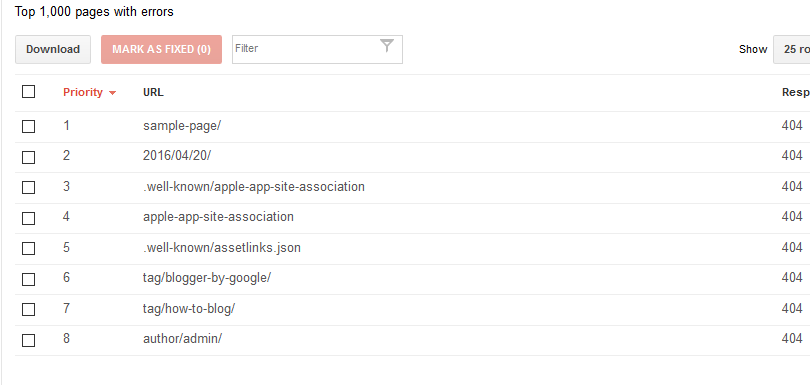 The same list is displayed in Search Console Tab of Yoast SEO. Yoast SEO needs to be linked with Google Search Console to enable this feature.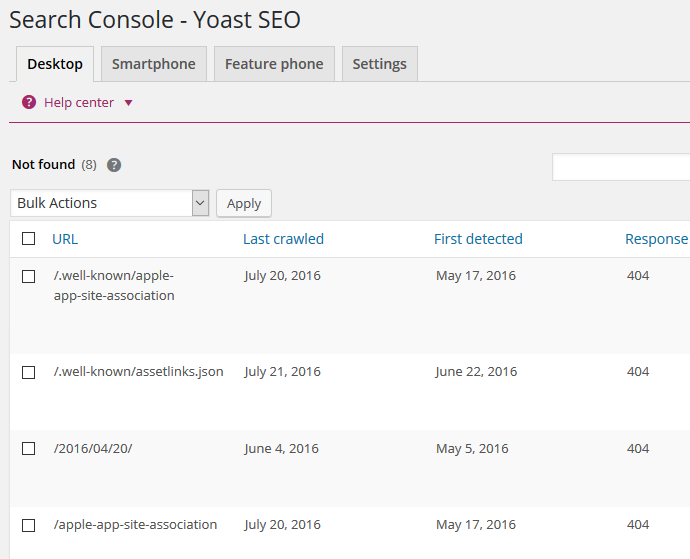 Creating a redirect within Yoast SEO is a convenient and easy, but it is a premium feature.

To create a redirect, we will use a WordPress plugin called Quick Page/Post Redirect Plugin. URL to the plugin is given below
https://wordpress.org/plugins/quick-pagepost-redirect-plugin/
Quick Page/Post Redirect Plugin creates a new tab in the left sidebar in admin view. Click on the Quick Redirects tab to open the main page of the plugin.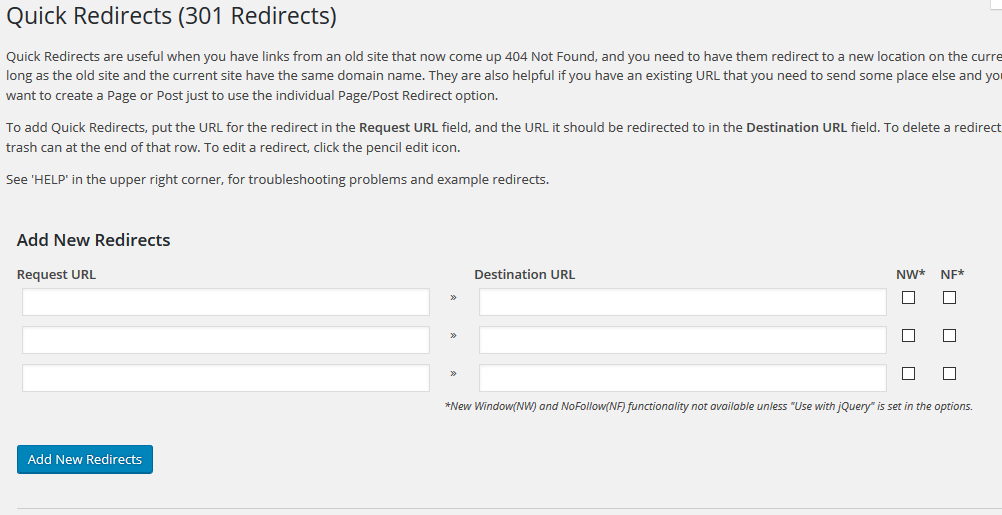 Using the plugin is quite easy. Request URL is the field where we enter the URL which is not pointing anywhere and which is showing up in errors. Destination URL is the place where you want the misguided URL to reach.
Other options to look for is the NW and NF. NF stands for No Follow. This setting is very critical for the search engine crawlers. If checked, the search engine will be instructed not to follow the URL to the new destination. 301 redirect is a permanent redirect.
Redirects will appear in a table below. You can mark the redirects as fixed in Yoast SEO. Same will be reflected in search console results when your WordPress site is crawled again.
Some additional features are also available, like quick summary and import export option.