As the world moves to mobile and portable touch screen enabled devices, search results displayed by Search Engines such as Google have entered a space wars. The fight is to crowd in as much information as possible in the small screen of a mobile phone. It has even lead to Google abandoning its much acclaimed push, Google Authorship.  Talking more about the eCommerce angle, how will you make your review or an affiliate product stand out in the search results. Make use of Rich Snippets.
What is rich snippets.
An elegant way for your review to stand out. Just see how suddenly it gets eye catching.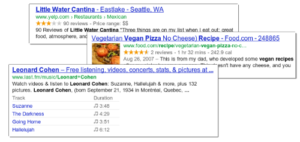 It is some additional information that comes under the search result which makes your review stand out. But you need a way to tell Google what it needs to show it as rich snippets. Read all about rich snippets and what is required to be done at the following URL
https://support.google.com/webmasters/answer/99170?hl=en
How to get rich snippets for reviews (for WordPress).
There are many ways to get that coveted search results, methods ranging from hard coding to use of plugins. As most of us go for the latter option, one WordPress plugin in particular stands out among the rest due to its simplicity and ease of use and assured end results.
Here is a Review Article from this website, a plain jane article.
And here is how it looks in the Google Structured Data Testing Tool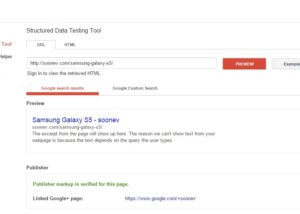 After installing the Author Product Review plugin, a new box appears on the top right corner in the editing/create new post interface.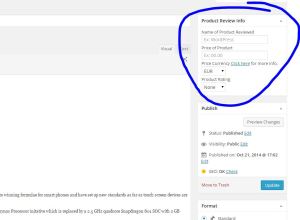 Fill in the required details. Check again, this is how the results are now displayed.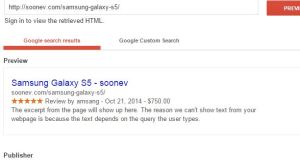 The plugin wins you over by its simplicity and ease of use. It allows you to get that extra mileage without any strings attached. The fact that the plugin is over two years old but yet delivers stands testimony to the fact of its solid design. It is a very powerful tools for those into affiliate marketing or product reviews to get that extra visibility in search results.
Please note: The actual results in search will take time to appear and depends on lots of factors. The results displayed above are using the Structured Data Testing Tool.