Microsoft introduced the Windows USB/DVD Download Tool after the launch of its Windows 7 OS. It was in reaction to the move by Apple to remove the DVD Drive from its product lineup. Apple could then make their product more compact, make their battery last much longer. But in the bargain sounded the death knell to DVDs and similar technologies like Sony's Blu Ray Disk.
What is Windows USB/DVD Download Tool
Earlier the CD/DVD drive was always a standard fitting in each PC, be it a Desktop or Notebook. Those days, ie. pre Windows 10, the installation media used to come in a CD or later DVD. This setup is good for a single PC or to own a single license of Windows OS. But dealing with multiple installs or paper license, one required to burn multiple copies of DVD for installation or distribution. The most convenient way to install or transport Windows Installation files was still in ISO format. ISO format is the soft copy version of the installation DVD. ISO file is written to a DVD for installation of Windows OS.
Windows USB/DVD Download Tool allows the copy of installation files to a USB Storage device like a pen drive. Installation of Windows OS is then done from the pen drive.
Is the Windows USB/DVD Download Tool official or will void some warranty
Windows USB/DVD Download Tool can be downloaded from the following URL. This page also contains instruction regarding its usage.
https://www.microsoft.com/en-us/download/windows-usb-dvd-download-tool
The tool was primarily introduced because many Hardware manufacturers began introducing the ultra portable notebook, razor thin, light weight and a small touch screen ( 12 inch and below). The installation media is also available from the Windows Store as ISO file and the sale and use of DVD Media for installation will slowly die out.
How to use Windows USB/DVD Download Tool
The download file is in EXE format which can be installed on any Windows OS based PC. After downloading the ISO file, insert the pen drive and launch the tool.
Step 1. Choose ISO file.
Use the Browse button to point to the ISO file which you have already downloaded.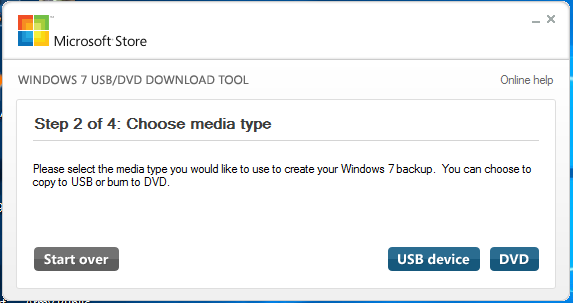 Step 2. Choose media type.
The tool is all about using a USB device for installation. But it is also good enough to burn the installation files to a DVD. This is an additional feature. Otherwise for normal cases click on the button labeled USB Device.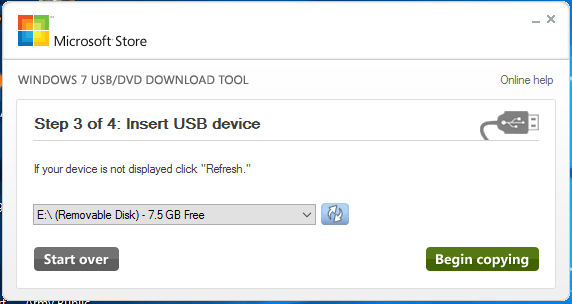 Step 3. Insert USB Device.
USB device will be detected automatically. A refresh button is provided if the pendrive is not visible. If multiple USB devices are present in the system, use the drop down arrow to choose.  Once ready, click on the button Begin Copying.
All data in the pendrive will be erased.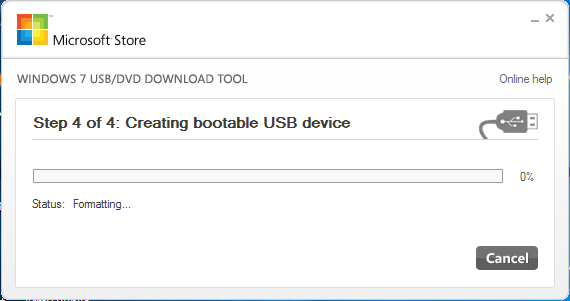 Step 4. Creating bootable USB device.
The pen drive is first formatted and then the files are copied. Copying time depends on USB device and can be anywhere between 10 min to 30 min. Use USB 3.0 for best results.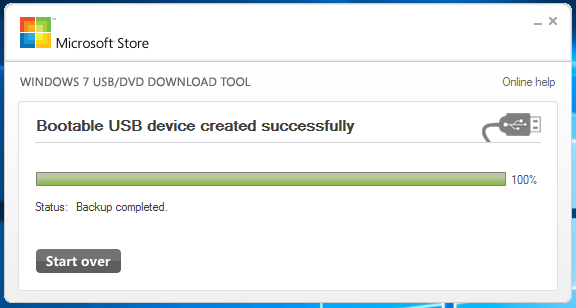 Success prompt is displayed after the process is complete.  Remember to safely remove the pen drive to avoid introduction of any errors.
Installation of Windows OS
The BIOS on the PC on which installation of Windows is to be done, needs to have the feature of boot from USB device. Select that boot option and proceed installation as usual.