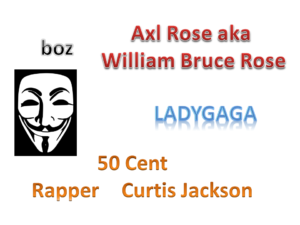 Authors and Publishers using online resources to promote their content need to have a well planned online campaign aimed at the target audience. Since all the work is going to be associated with an individual or company, name assumes significance.
Use of a catchy nickname is a definite yes. Design one which reflects your profession/expertise.
Nickname should be simple but at the same time should be complex enough to have a high recall value. Use of characters like $# should generally be avoided. Altering a letter in a word is a tempting option but might not work always, like changing 'cart' to 'kart'. Keep this at the back of your mind that Hammer can't be a nickname for a painter in the conventional sense, but might have a very high recall value.
Username is used to login to various online accounts. Various options for login are
email login
username login
facebook account or gmail account or twitter account login
login using any other credentials
Email Login is highly recommended, with username login as the next favoured option. You username can be the same as your nickname for simplicity. In addition, if you can get a Email Address same as your nickname will be an added bonus. This will also prevent your real name being known if your email address is in the public domain.
As far as real name goes, Facebook has a strict policy on the use of fake names. They may even ask you for a scanned copy of drivers license, passport, etc and insist that the name should be the same as what appears on your credit card records. Google began its venture in social networking with a strict policy on what names can be acceptable, but as on July 2014 has dropped all restrictions citing user inconvenience. Its further gone to even apologize to users, which shows how damaging this policy might have been been to business.
Netizens have detested the policy and its controversial enforcement. Mass purging of accounts began without any warning. This was later diluted to a grace period and separate policy to register celebrities and brand names. Removal of all restrictions is a step in the right direction, as Google has finally realised.
An ideal policy would be use of nickname publicly and the real name available in account details.