Previously we have seen how Sitelinks enhance the search results of your website on Google Search. In continuation of the series on Understanding Google Search, today we will look at another Google Search feature called Autocomplete. This feature gives you search suggestions as you type your search in the Google Search Box. A detailed description by Google can be found at the following URL
https://support.google.com/websearch/answer/106230?hl=en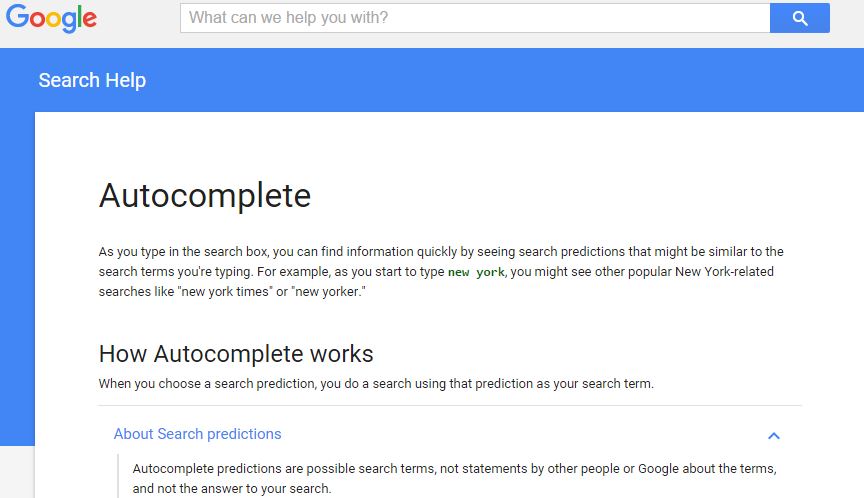 What does Autocomplete look like.
Lets take a look at a popular blog, shoutmeloud.com and we will type in each letter one by one in the search box. After typing in the word 'shout' here is what we have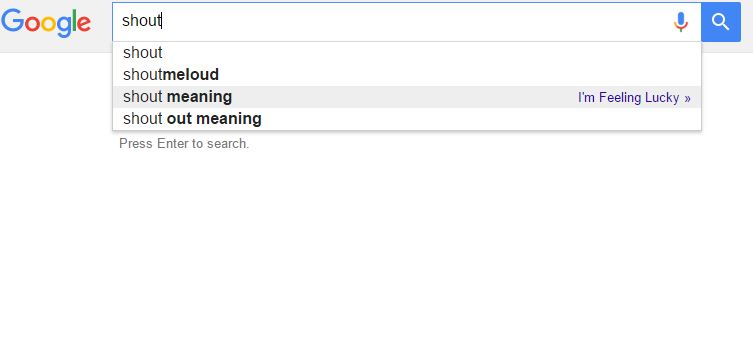 Since the website, shoutmeloud is very popular, the autocomplete shows it early on. So what are the factors that contribute to Autocomplete.
How Google completes Autocomplete.
As per Google, the process is completely automated with an algorithm. But it is very easy to guess what Google is upto by seeing the suggestions made by Google.
Get a unique name for your website. If you do not want to confuse the search algorithm, saahoo.com is not a good choice as google will always mark it as a spelling mistake.

Make sure that your website is visible on all social media and the name can be reused in communities, forums and similar places. The more google gets it from different websites, the higher the possibility is that it will appear in Autocomplete.
What other people are searching. An investment in Google Adwords is a good idea, but that has to be done before you decide upon a domain name for your website. That is something you cant change.
Google Local and Google Business is going to play a significant role in Autocomplete. If your website is a business, start with Google My Business as early as you can.
So how long till your website starts showing.
Autocomplete is a long drawn work, so be ready to have lots of patience. Infact it is way too impossible for small websites and blogs to appear in instant search results, reason being there are far too many of them. But who knows we might see some changes in Google Search. Just might.