In the previous article we have seen how Amazon Fire TV Stick is used as a Digital Media Player. Amazon Fire TV Stick connects with your Amazon Prime Account. You have full access to the video library. Devices can be casted and mirrored.  Added advantage, you have Prime Membership to Amazon Shopping Services. Chromecast by Google on the other hand places emphasis on casting and then streaming. Your Android powered smartphone now becomes the centre of you digital streaming world. Also Google is building up its own HD content library. So whatever content or apps are available on the Android powered smart phone get on the screen using casting or HDMI over WiFi. In this article we shall check out the next option for streaming and casting, Google Chromecast 2.
Link to the previous article.
Please Note : This article has affiliate links
Date of review : May 2017
Casting with Windows
Microsoft added Miracast support to Windows 8.1 and onwards. So any Windows PC which has got wireless hardware or a Windows Laptop can connect to a wireless display like projector or smart TV. If the TV is not smart or does not support Miracast, Microsoft has a hardware for it.
This amazing piece of hardware has a USB port on end and HDMI port on the other side. The USB port is for drawing power only for the device to work. Now your TV is ready to receive and connect to any WiFi enabled device, laptop or PC. One problem is the hardware is prohibitively expensive as seen from above. A tutorial explaining the Miracast supported connections is given below.
https://support.microsoft.com/en-in/help/15053/windows-8-project-wireless-screen-miracast
Important thing to remember is that casting for Windows based devices is also about the hardware. If hardware support is not available, then casting won't work even if you have the latest version of Windows installed. To connect to wireless display, go to Settings, Devices and Connected Devices. There you can add a wireless display.
Google Chromecast 2
Google Chromecast 2 is a Digital Media Player. But there is different approach and technology as compared to Amazon Fire TV Stick. Google pitches it as a casting device. Google Play Store has its own digital content. But Google Chromecast also makes use of the existing apps on the market. The hardware itself has just a power button and an indicator LED. As a streaming device, it does not need any other controls. It contains an HDMI port at one end of the cable and USB power input at the other.
Setting up Google Chromecast 2
Plug the HDMI jack of Chromecast to the HDMI port of your TV or display
Plug the USB power jack in the slot on the other end of Chromecast
Switch on the Chromecast
Switch on the TV and select HDMI input where the Chromecast is plugged in
Make sure the android handset is connected to the home WiFi network
Download the latest Google Chromecast 2 app from Play Store
Complete the setup which includes updates on the TV and smartphone
Once complete, it will show show the cast screen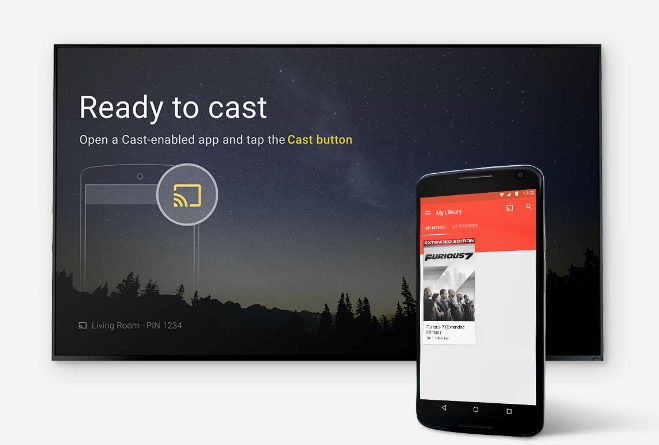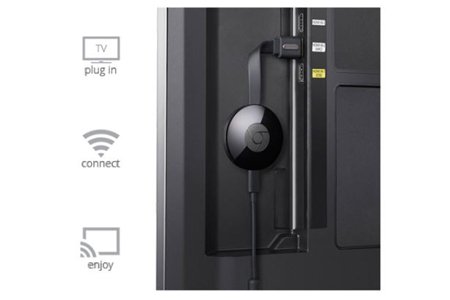 Link to Google Chromecast 2 app on Google Play Store
https://play.google.com/store/apps/details?id=com.google.android.apps.chromecast.app&hl=en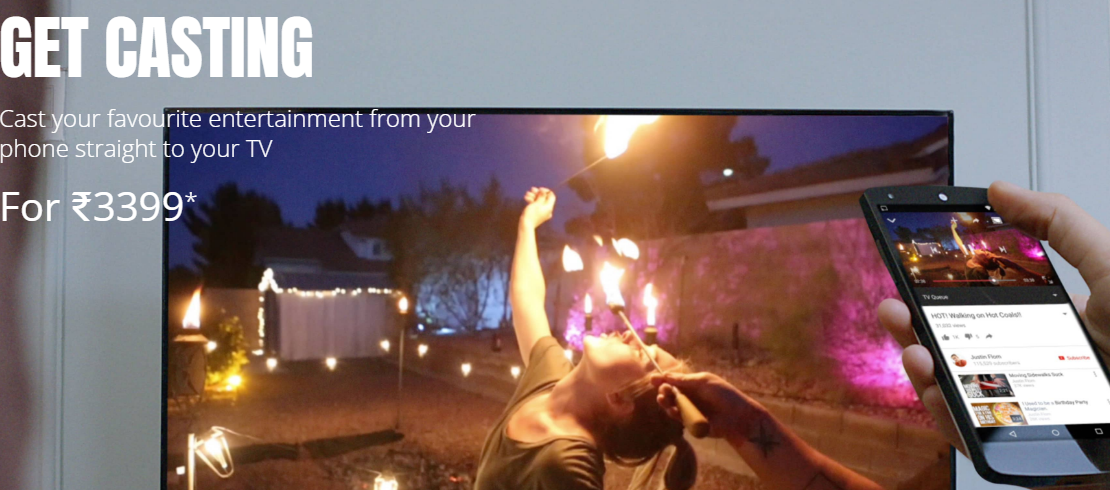 Google Chromecast 2 is slightly lesser priced than Amazon Fire TV Stick. But with the Fire Stick we get a remote and voice search additional. The other difference being, with Google Chromecast 2 you will need an android powered device and internet connection while the Fire TV Stick only needs an internet connection.