Organisations and Institutes face a nightmare when confronted with the periodic task of collection of funds/fees. Other issues to compound the problem are limited window of time and handling of cash. One of the most affected are Societies of Housing Colonies for whom the period is fixed as monthly.
Users or members have been pampered with lots of options. Cash, cheques, demand draft, pay orders, ECS, wire transfers, credit cards, cash cards, IMPS, Google Wallet, Paytm, etc. But it leaves a ton of work at the collection point where the officials have to grapple with the range of options presented by the members.
Sensing an opportunity here, State Bank of India has come up with a product which is a win win situation for everyone. Introducing SBI Collect.
The entire setup of SBI Collect has been designed with the Connected Generation in mind, but the usage makes it comfortable for all. The biggest advantage will be for those who are using the mobile app and a smart phone for transactions. They can make payments at top speed and on the go.
User Perspective
To make payments one needs a PC and Internet.
Go to the State Bank of India Internet Banking website and click on the State Bank Collect button.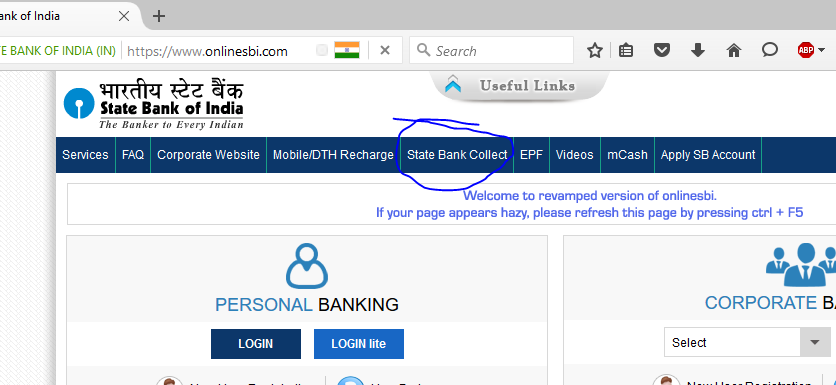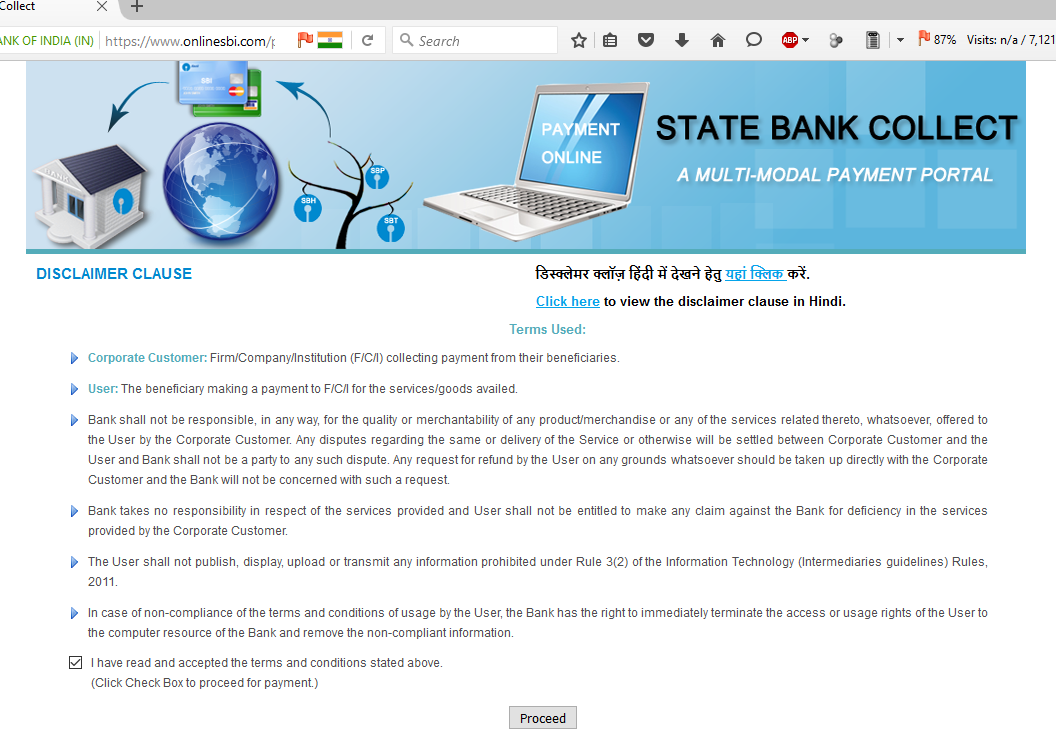 After the disclaimer, comes the option to select your state and type of institute.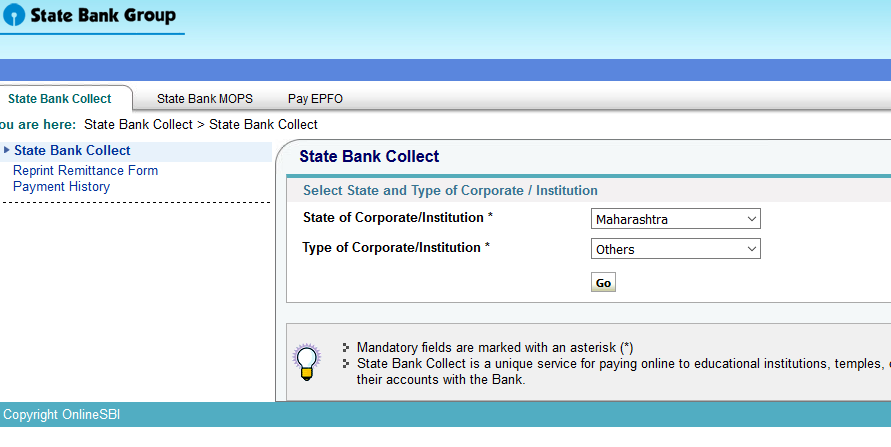 For our test case, we will see the options given by a cooperative society.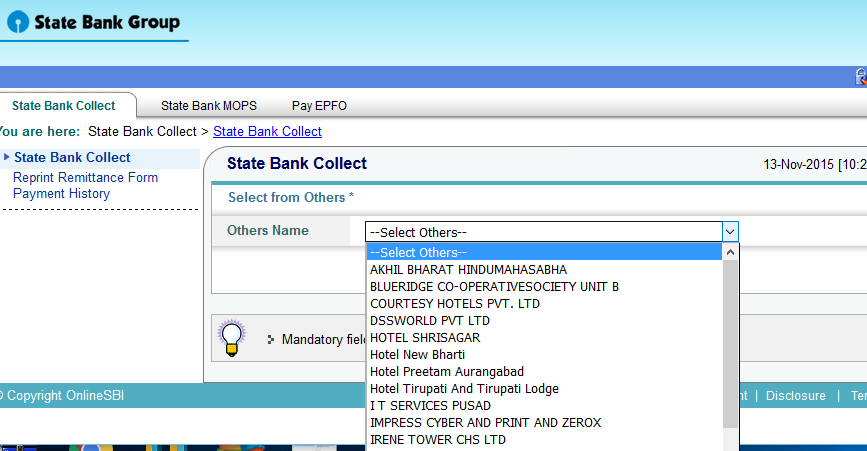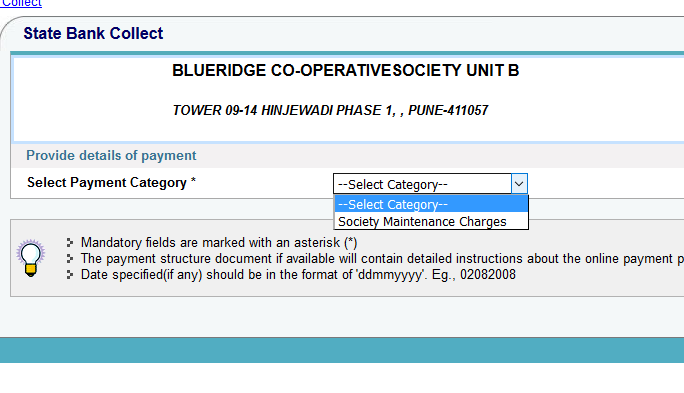 After making the necessary selections, you get a choice to fill in the details. After filling in the necessary details, click submit. You will see a confirmation.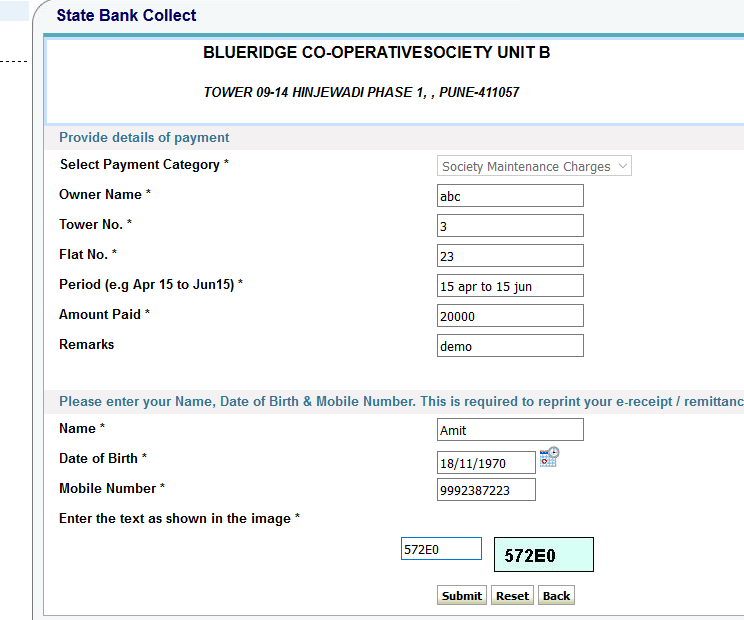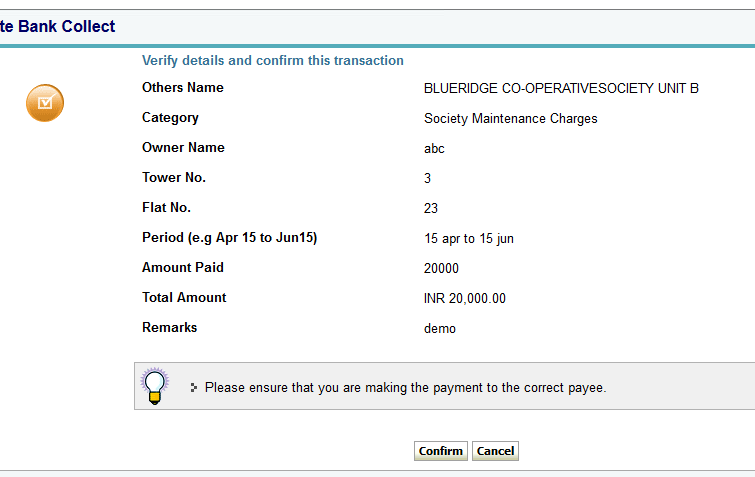 Once confirmed, you are taken to the payment options.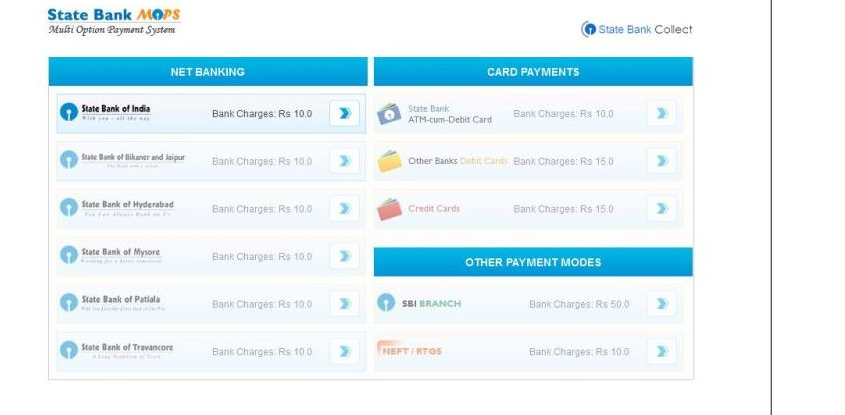 A few more words about this facility. You need to be registered as Corporate Internet Banking customer. Transaction charges can be borne by the customers or by the society/institute. Charges are nominal and saves a lot in the long run.
The payment system is handled by State Bank MOPS or Multi Option Payment System. It covers all banks by Internet Banking and all debit and credit cards. It also makes possible payment at Bank Branch by cheque or cash. The last part is especially tied down nicely. If anyone does not have any online payment options, one can still make the payment to the institute and deposit cash over the counter in any branch of SBI.