Consider this. You work eight to ten hours a day on your personal computer. You work on multiple software and create content. All your hard work is backed up in the cloud. But one unfortunate day, disaster strikes. Your hard disk crashes. Data is safe, but you lose all your unsaved work and software settings of your personal computer. Your PC will never be the same again. Is such a scenario scaring you. Then you might have to consider investing in a software tool like MiniTool ShadowMaker. Welcome to the world of system backup.
What is a system backup
The concept of file backup is familiar to us. Backup can be local or remote. Local backup means you have saved your work on a pendrive or external hard disk. You may even have a second hard disk installed in your computer to save your files. Remote backup means storing your files to a cloud storage. Cloud storage options are aplenty and many of them offer limited data storage for free. All you need is an Internet connection and a few settings to auto backup your files as soon as they are created or as per schedule.
System Backup on the other hand is a snapshot of the state of your computer at that point of time. It is an image of all the contents residing on your hard disk at that time. This includes the operating system and its settings, programs and software, unsaved work, everything will form part of a single image. This image can then be saved to any location.
System Restore means an image file or backup file taken in the past can be applied to your computer to bring it to the exact state when the system backup was taken. System Restore is also faster because your computer is brought back to a running state within a couple of hours max. On the other hand, reinstallation of operating system and installing each software will take hours and might require the help of an expert.
About MiniTool
MiniTool Solution Ltd is a software development company based in Canada. It is a dedicated software development company. If focuses on software related to handling of partitions, recovery and backup. Solutions range from simple software for the Home user to Enterprise level requirements. MiniTools uses a network of affiliates and resellers to reach its customer.
Previously we have checked out a couple of products of MiniTool.
MiniTool Partition Wizard : Swiss Knife for formatting needs
MiniTool Power Data Recovery Part I – Installation and Overview
MiniTool ShadowMaker
MiniTool ShadowMaker is a system backup software for Windows and all in one data protection solution. It creates a system image as per schedule. System image is in the form of a single file. This image can then be mounted as a virtual drive or virtual volume. Then it can be browsed to look for files like that of another hard disk. This image can be used to clone another hard disk. This is an easy process for hard disk upgrades. The image can also be written to a bootable media and used in case of system crash.
Installation of MiniTool ShadowMaker
The software is installable EXE file for Windows. After running the software, the license agreement is flashed first. Next it asks for installation location and shortcut location. After a brief installation progress, it displays the success prompt.
MiniTool Shadowmaker features
Once the software is run it shows the following splash screen.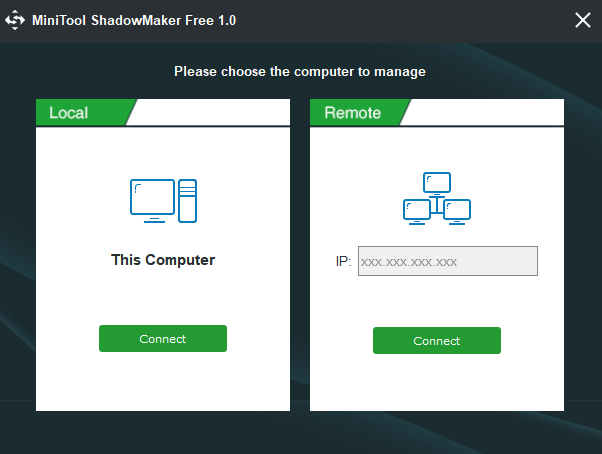 Remote connections make it possible for IT professionals to do system backups over the network. We shall stay with the Local connection for the purpose of this article.
When the software is run for the first time, it asks for setting up system backup.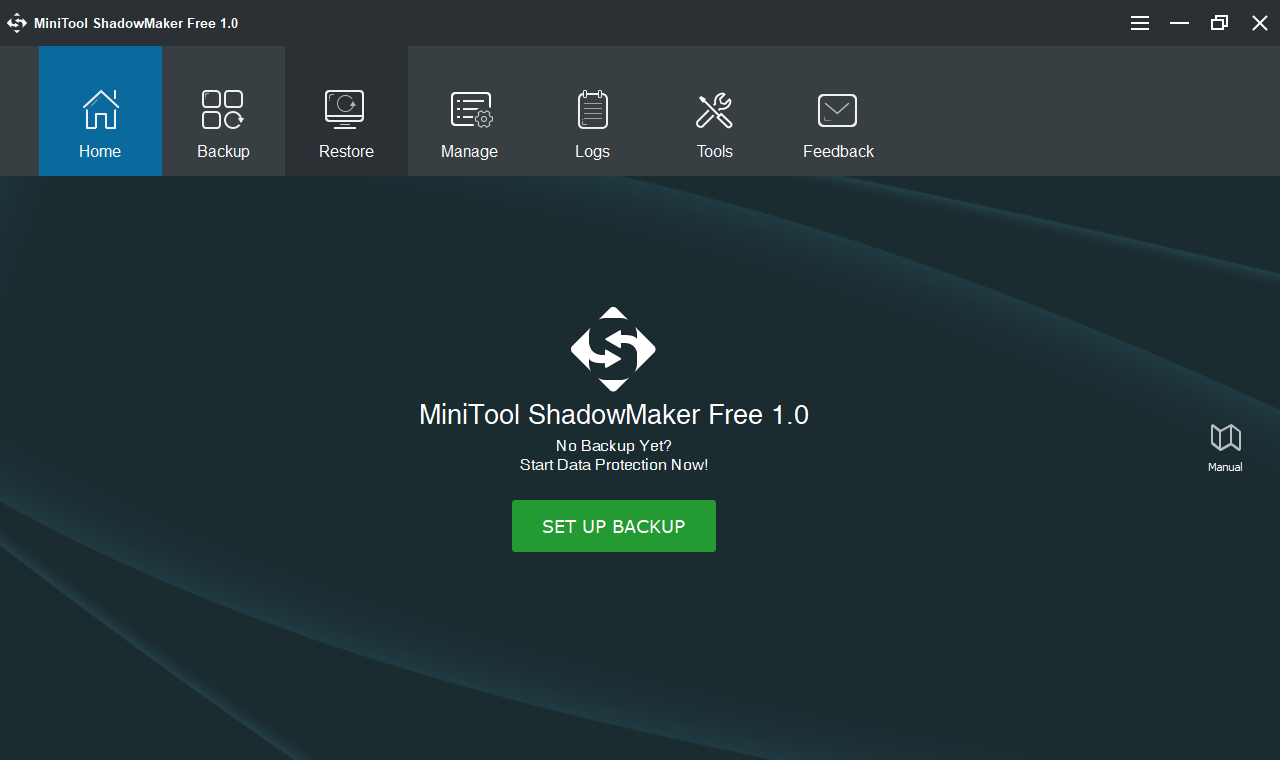 As expected the software will have just three options, Backup, Restore and Manage.
Setting up Backup for the first time
Setting up Backup is a breeze even for first timers. A dedicated support page both for free as well as paid users is available. Of course paid users will get elevated and dedicated support.
https://www.minitool.com/support.html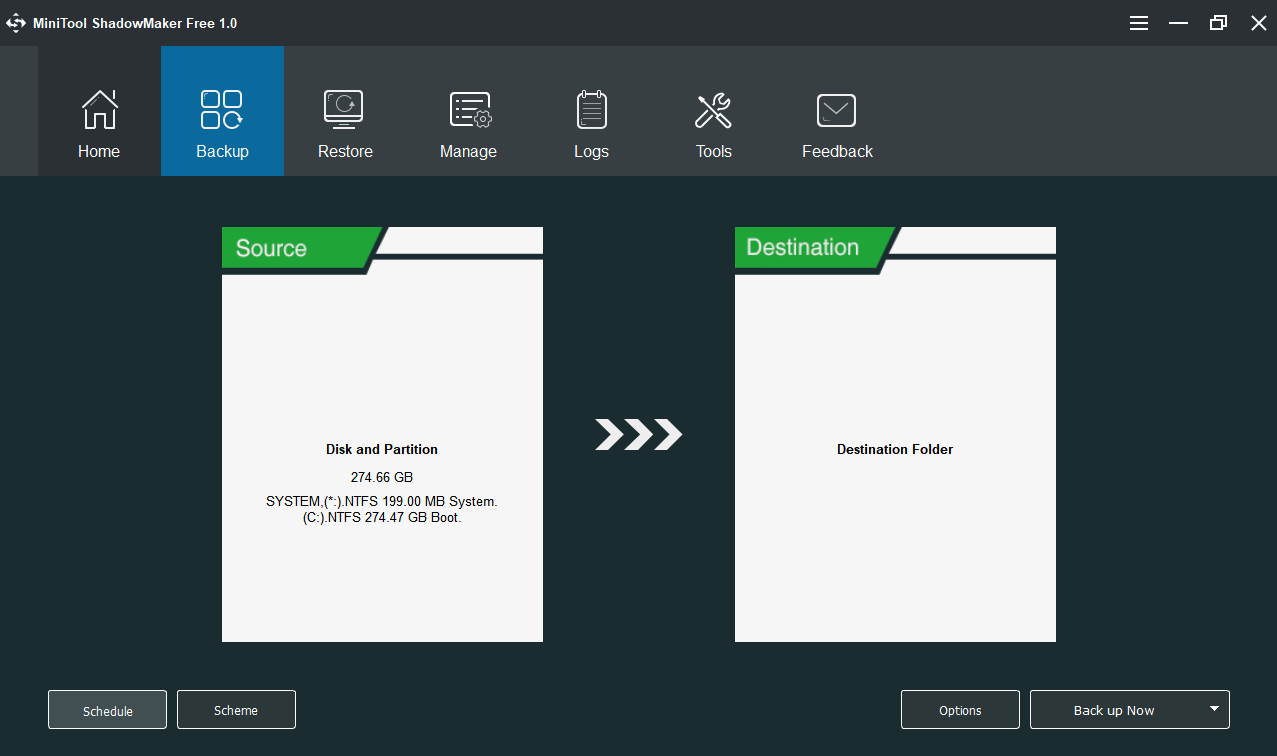 Setting up backup is selecting the source and destination. For source ShadowMaker allows you to select the complete hard disk or selected partitions. The destination is a folder on another disk or partition. Preferably select a folder over the network or separate drive. Once both are selected, you have various options to choose from like backing up now or later or setting up a schedule.
Image Options
Under the Options Tab, MiniTool ShadowMaker gives a range of options to the user.
Image Creation Mode – This option helps to save backup time and space by giving the option of full backup or used sector backup.
File Size – Depending upon the requirement of the user, the image file can be single or split into multiple files of equal size. Convenient options for CD or DVD size is also provided.
Compression – User can choose the compression options to reduce the file size. But increased compression will take much more time for image creation especially on older computers.
Backup Comments – This allows you to properly mark your backups with ease for future references.
Email – This option gives the user notification on Email.
Excluding – This feature provides the option of including or excluding the windows page file and hibernation files. These files are large in size and are better excluded from the backup image file.
Shutdown – Backups may well run into the night. This option will help users to auto shutdown the computer once backup is finished.
Password – Password protection ensures restricted access to the archive as well as provides encryption.
Verification – This option is to rule out any errors in data while the image was created. This will also add time to the backup process as it will immediately start after the backup image is formed.
Mounting Image
One of the most useful feature of MiniTool ShadowMaker is ability to mount the system backup image as a partition. The partition can then be browsed for files. This feature is useful for advanced users incase some system files have got corrupted or missing. It also acts like a time machine which you can retrieve any file saved at that point of time when the backup was made.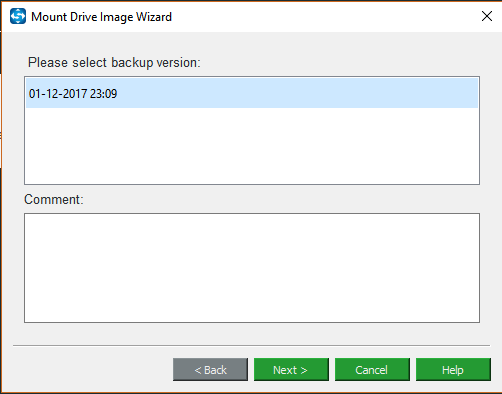 Tools with MiniTool ShadowMaker
A set of bonus tools are included with MiniTool ShadowMaker. Each of the tool is connected with system backup. But also useful as a standalone.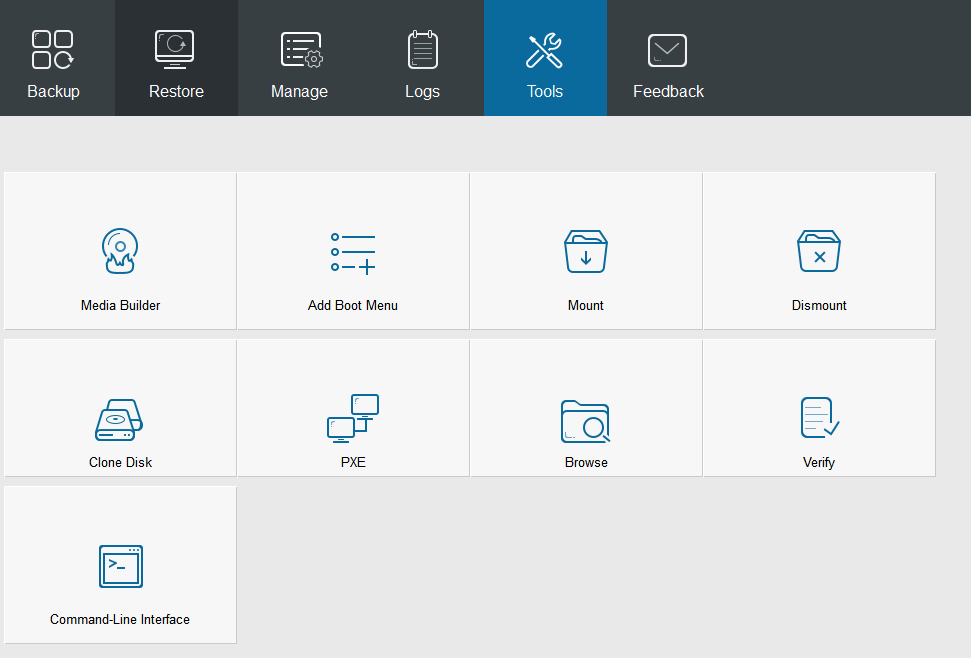 Media Builder – This tool allows the user to create a bootable media out of a CD or USB Drive.
Visit the link for more information
https://www.minitool.com/boot-from-created-recovery-cd.html
Clone disk option is used to upgrade your computer hard disk. Verify option is to check the data integrity of your backup images. Add boot menu is a tool which add the recovery menu option at Windows Boot. This option removes the dependency of user on bootable media.
Some of the tools mentioned here are part of the paid version.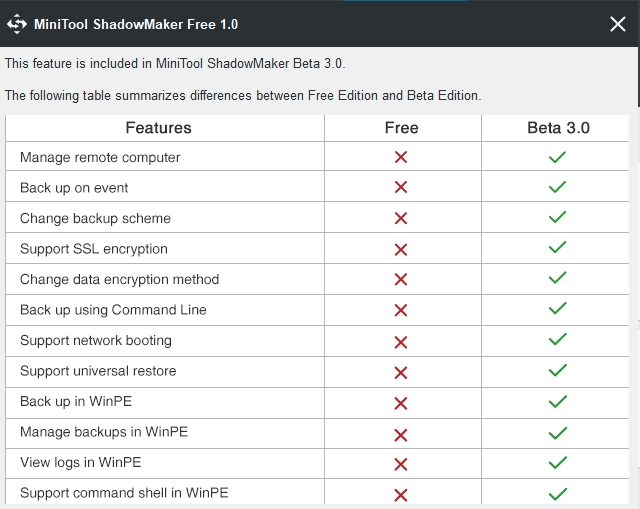 Summary of MiniTool ShadowMaker
MiniTool has come up with yet another useful tool for Windows Desktop Computer users. For home and office users who need basic system image backup solution, MiniTool ShadowMaker is the best what is available. Not only because it is free, but it also has pro level features. MiniTool ShadowMaker has solid support from a reputed company. This will also ensure future upgrades and more features as the desktop operating system evolves. If you are looking for solid networking features, then also it makes sense in investing for the paid version.