Data Recovery usually follows after disaster strikes. Data disaster can take on different forms ranging from a dead hard disk to missing files. IT industry has been coming up with ways to mitigate effects of such disaster. Raid systems, cloud backups, local Windows backup and so on. As more and more gadgets flood our lives, the data handled is increasing exponentially. So whether you are in the IT industry or you are a home user, it is a wise option to invest in a data recovery solution For most home users and a majority of commercial establishments or even a few high end technicians, a data recovery solution will boil down to just a software. And today we shall have a peek into MiniTool Power Data Recovery.
What is MiniTool
MiniTool Solution Ltd is a software development company based in Canada. It is a dedicated software development company. If focuses on software related to handling of partitions, recovery and backup. Solutions range from simple software for the Home user to Enterprise level requirements. MiniTools uses a network of affiliates and resellers to reach its customer.
MiniTool Power Data Recovery
MiniTool Power Data Recovery fills in the gap between an expensive full featured data recovery solution and an intuitive easy to use but cost effective software with powerful recovery technique beneath the hood.
MiniTool Power Data Recovery is an all in one data recovery program. It can help recover files list due to different kinds of logical errors, like mistaken deletion, accidental formatting and sudden power outage. It is optimized for scanning speed and data recovery rate.
Types of license of MiniTool Power Data Recovery
Free Edition – The complete software with all the features and a 1 GB data recovery limit. The free edition is not just designed for evaluation purpose. It should satisfy the recovery requirement of most users. This software and license version means that it should be strictly used for home and personal purpose only. Most important, this free version will only read deleted files and no alteration will be done to any file during a scan. With free version, you get tech support by email.
Personal License – This is the version for you, if you do not like the 1 GB data recovery limit. But with this license, you still need to use this software for home use only. With a personal license, you get tech support via email as well as telephone. There is also a 30 Day Money Back Refund. Another important difference between the free version and a personal license is that you get the MiniTool Power Data Recovery Boot Disk. More about this tool later.
Commercial License – With this version, user can access advanced functions of MiniTool Power Data Recovery. Scan results can be saved, support for Windows Server editions and much more. This also means user can perform data recovery on stripped or mirrored disks and support all forms of RAID in a commercial environment. This license limits use on only one computer.
Enterprise License – This version is best suited for an unlimited usage within a single enterprise.
Technician License – Where the Enterprise License is limited to one organisation or company, the Technician License can be used without any limitations. As its name suggests, it is designed for use by IT professionals to service their clients. Users should note that there is no 30 Day Money Back Refund with this version.
Complete details and pricing is available at the following URL
https://www.powerdatarecovery.com/power-data-recovery-compare-license-type.html
Installation of MiniTool Power Data Recovery for Windows
Power Data Recovery software is an EXE package which is about 22 MB in size. Installation is pretty straightforward and mostly clicking of the Next button. The default options should work for most users.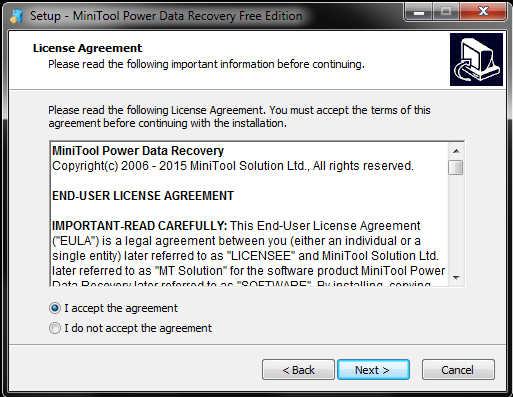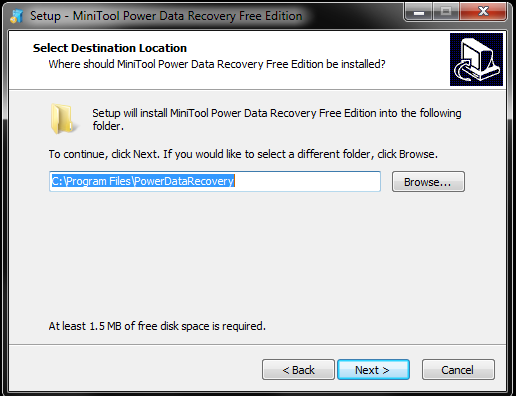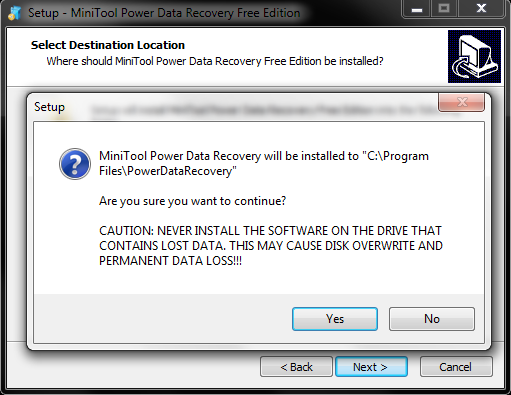 A word of caution on how data recovery works. Users need to select the most powerful computer they have in terms of processing power as well as RAM. They should have interfaces and attachments to connect hard disks, SD cards, USB drives, external hard disks, etc. The drive from which data has to be recovered has to be always connected as slave.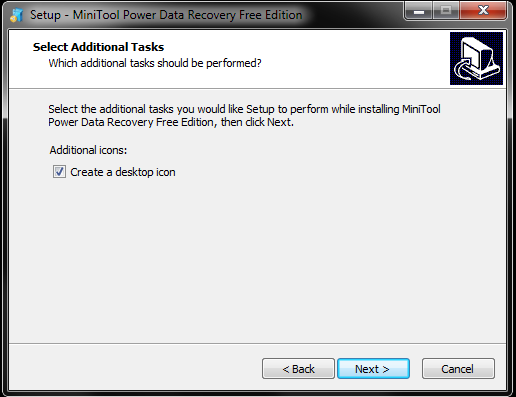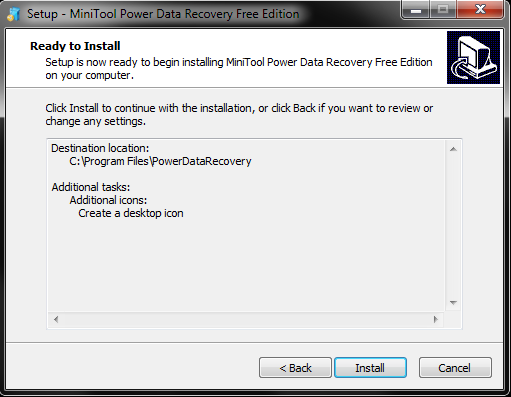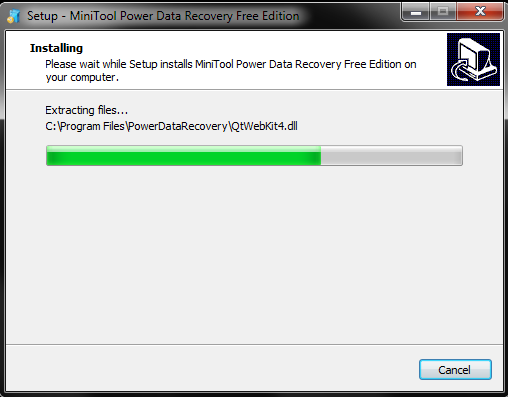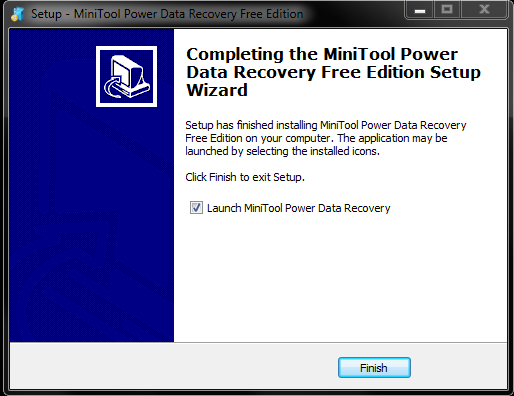 Splash Screen and Interface of MiniTool Power Data Recovery Software
Power Data Recovery interface is neatly laid out in five sections.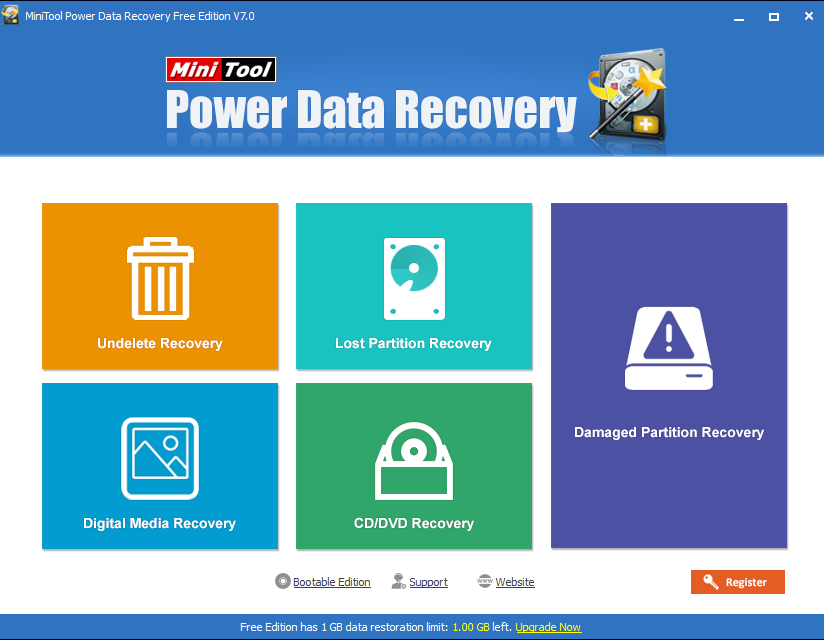 Undelete Recovery – Scan and recovery data from available partitions and any device which is attached to the computer in which the user is about to run the scan.
Lost Partition Recovery – This option lists all available drives rather than their partitions. This scan will target files which were present on any disk prior to formatting or repartitioning.
Digital Media Recovery – Special focus on data like media files like music or movies on removable storage.
CD/DVD Recovery – Specialised recovery from damaged CD/DVDs including rewritable ones.
Damaged Partition Recovery – This is basically a deep scan. This may take longer times, but will give better results.
Upgrading the basic free version is just a click away.
Detailed recovery methods will be covered in subsequent parts. But for the introduction we can have a preview of the option Damaged Partition Recovery. The partitions are listed as shown below.
Click on Full Scan for the scan to begin.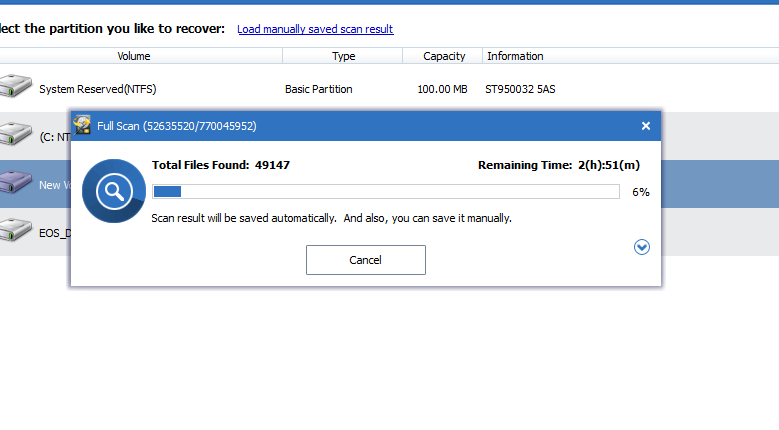 As we had mentioned earlier, the number of files found in this recovery method is more, but so is the time taken.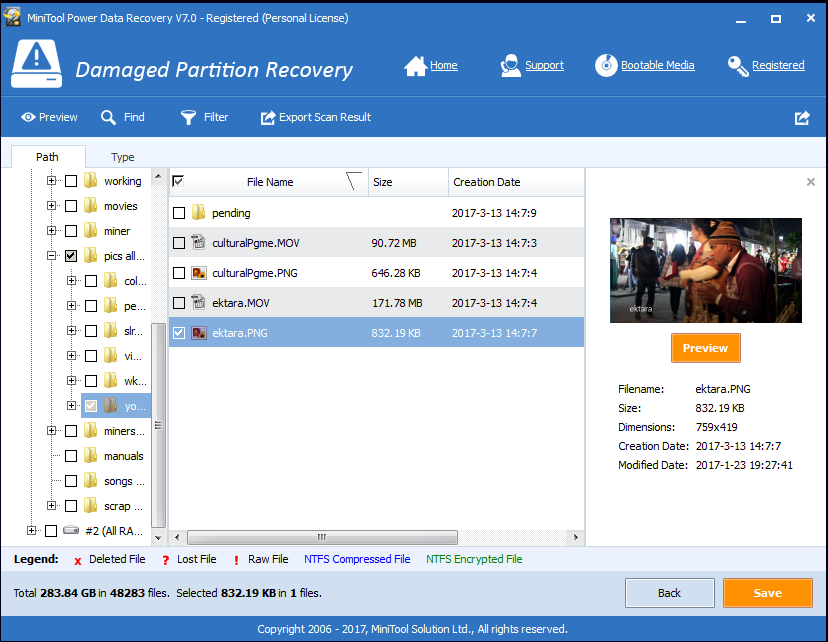 Scan results are displayed in a folder tree structure. Each folder opens up to a list of files in the middle section. The rightmost section displays file preview and details of the file. To recover the file, click on the Save Button.
Most important point to note again is that do not save the files on the same drive where the scan has been done. Always save in a different drive altogether.
In the next part we shall see a few examples of data recovery and the MiniTool Bootable Media Builder.