The Govt of India incurs a huge expenditure on subsidies and the task becomes even more daunting because subsidies are targeted towards the larger majority of the population. Once such initiative is a direct transfer of LPG subsidy in a bank account (DBTL).
What is it going to be
Per cylinder subsidy is planned to be given to the customer direct to his/her bank account.
When is it going to be
Wef 15 May 2015 all LPG customers will get the Domestic LPG cylinder at market rates or commercial rates only. Subsidy will be given to the linked bank account, direct.
So the key to the whole thing is a link up of your LPG account to your bank account.
Start Point
Visit a special portal prepared for the same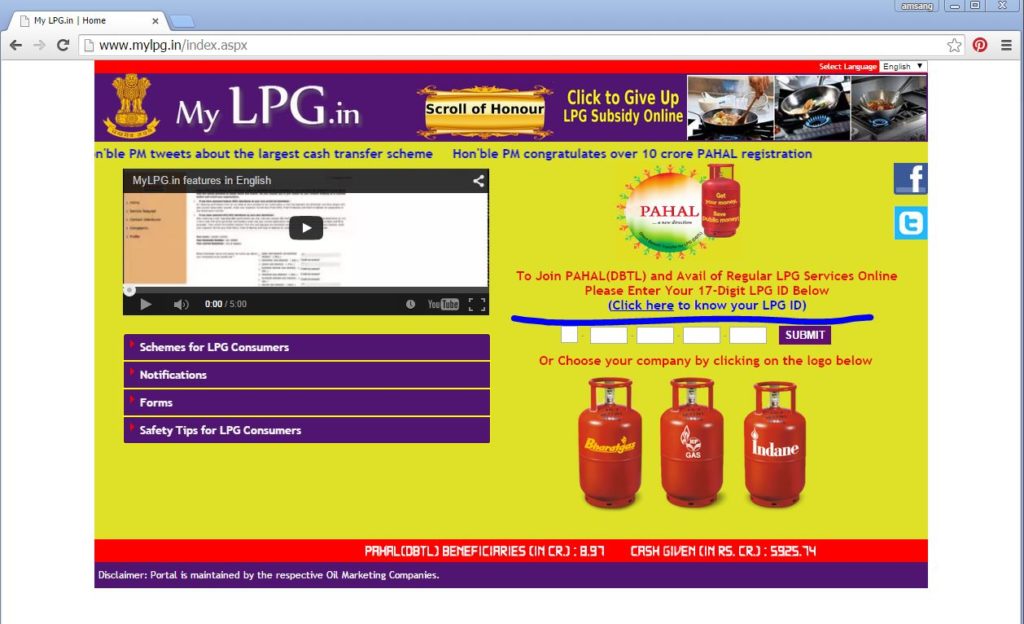 You need to know your 17 Digit LPG ID. This number is available with you or you can get it from your distributor. Or you can use the online option. There is a special link provided to find your LPG ID from your respective company.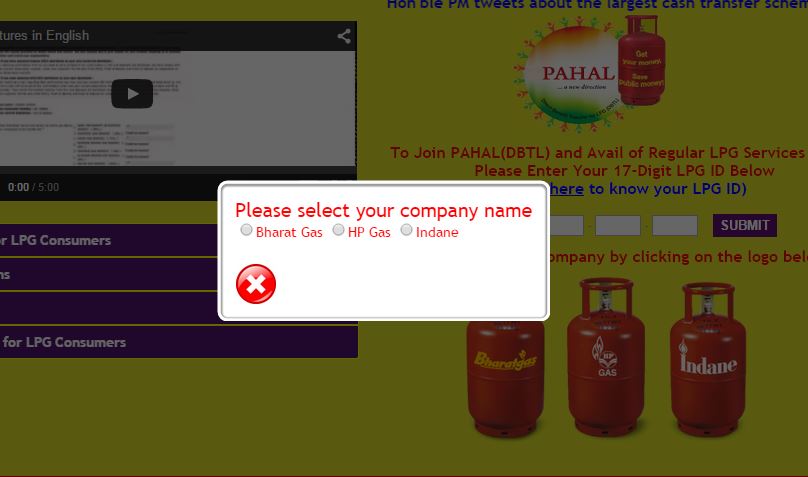 Once in your company website, enter the details and your LPG ID is displayed by the system.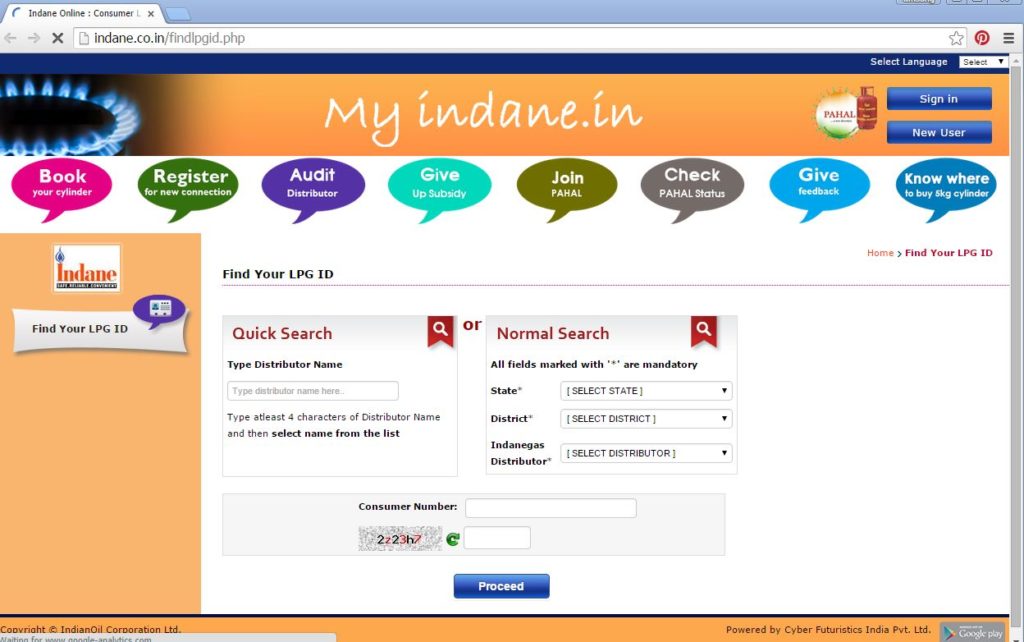 Second and final part
Between the plethora of options, we will go about the smart way, the e way. Click of the mouse.
Head over to your Primary Bank Account. It is better if it is your salaried account or any account should be fine. But make sure it is permanent one. Log in with upped privileges, means you should have transactional rights.
Linking of LPG ID should be prominently available option. In case of SBI it is available on the main page itself, on the menu links to the left.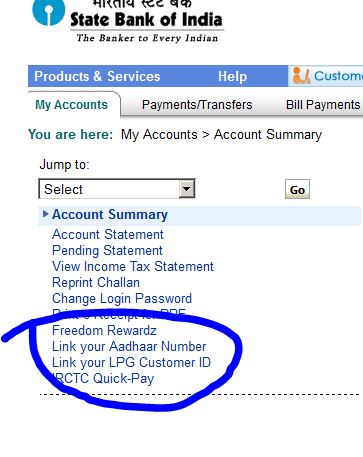 Choose your account and the registered mobile number should come in automatically and then enter the 17 Digit LPG ID.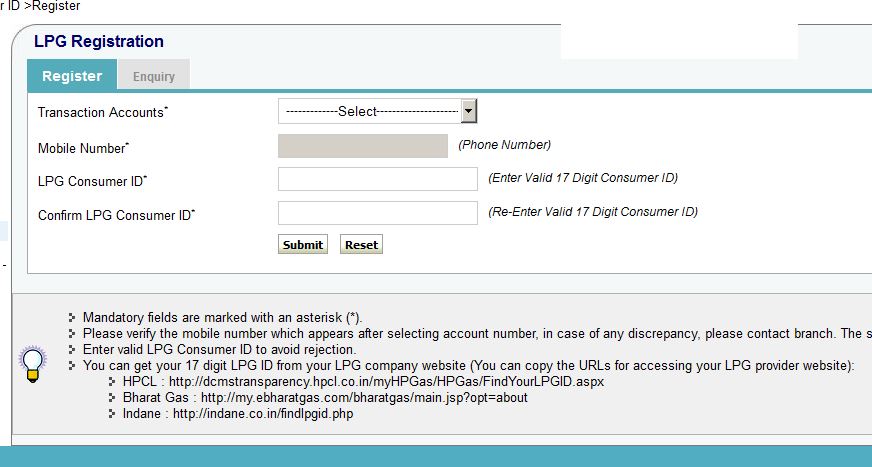 You should get an OTP on the registered mobile number. You will also get an acknowledgement SMS on your registered mobile.
Once all formalities are wrapped up by your bank, you will receive a confirmatory SMS.
Important Notes
Most Banks have the option of entering your LPG ID. If your bank does not have it, time to leave for greener pastures. Move your account to another bank.
Till now I have been careful not to mention Aadhaar Number anywhere. At this point if someone has this nagging doubt about any connection of Aadhaar Number with LPG subsidy.
NOTHING WHATSOEVER.
However if you still have the urge, use the option to enter the Aadhaar number details in your bank account and your bank will automatically link it for you.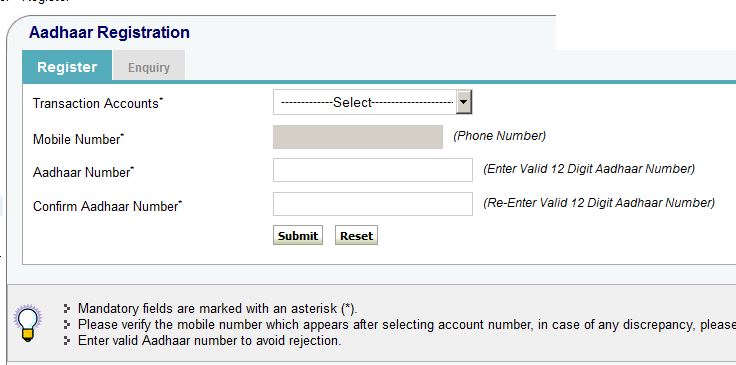 Remember the subsidy is supposed to reach your bank account if you are a legitimate customer irrespective of the fact that you have Aadhaar number or not.