Android Smartphone users if affected by this problem will see a white screen and a grey circle with the text "Launcher Loading…" The circle will keep moving, sometimes for an eternity during which the phone remains unresponsive. Installation of an app follows immediately after this. The installed app will have a shortcut placed on the home screen. The phone in question is now under a malware attack. The apps will keep installing till you run out of space. What is Launcher Loading problem in Android
Android purists used to go gaga on the inherent security that Linux OS provides. iOS by Apple is also a secure OS, but the apps ecosystem with the hardware and OS is seamlessly integrated. Android was touted as the next best option or maybe even better than iOS. But where apps, hardware and OS are coming from different sources, we know trouble is far away.
Launcher Loading is a malware which forcibly installs apps on your smartphone. Either the companies whose apps are being installed are taking users for a ride, or it is the affiliates at work. But the malware is cleverly written to disguise itself and keep pushing apps even if you uninstall it.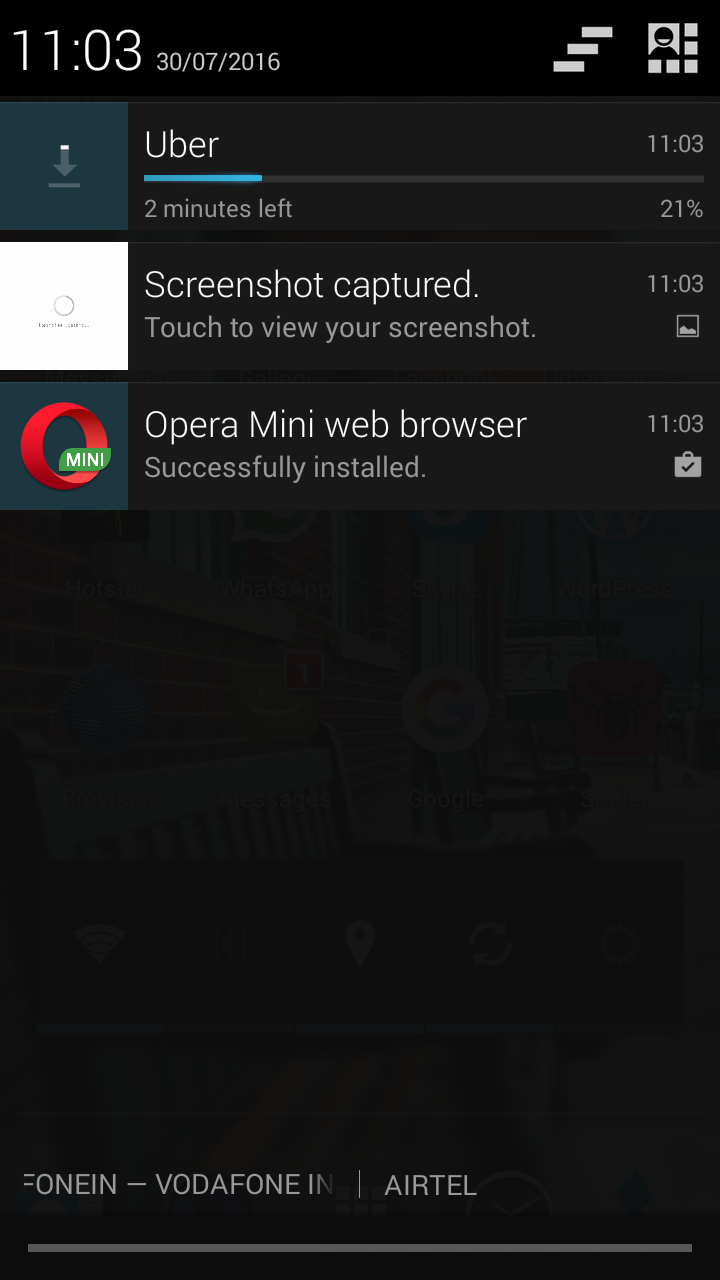 Along with the apps, it also installs some strange processes or system apps like Demo, netalpha or com.sol.clock. The apps have official Android logo which tricks us into believing that those are system apps.
There is a strong possibility that the source of the malware is either some free app which has been recently installed or your usual suspect, the web browser.
Solution to Launcher Loading problem
A search on Google suggests solutions like
factory reset
deleting apps
booting to safe mode and deleting the apps one by one
wiping the cache
root the phone to gain access to the malware files
Any of the above methods is ruled out since this article will cover a solution which does not change anything in the phone or voids warranty.
Here are the steps to be followed to nearly clean the malware and leave your phone without any changes or loss of data.
Step 1 Install Malwarebytes Anti-Malware
https://play.google.com/store/apps/details?id=org.malwarebytes.antimalware&hl=en
Malwarebytes did a very good job with its anti malware software for Windows OS. It is replicating its success with the Android App too. Malwarebytes Anti-Malware app reaches most of the malware which is out of reach of many of the established antivirus players with their apps.
Using Malwarebytes Anti-Malware is easy. After installation it starts file scanning, and displays the results in the form of a selectable list. It also provides real time protection which has to be enabled. It also sets alarm for the two common settings which allow easy entry to virus/malware. First is developer options enabled and enabling USB debugging and Second is Allow installation of apps from unknown sources.
Step 2 Stubborn Trojan Killer
Somehow this unknown app from an unknown developer has become a celebrity in the world of Android security. This app will clean up the rest of malware which cannot be removed even by Malwarebytes Anti-Malware.
https://play.google.com/store/apps/details?id=com.cleanmaster.security.stubborntrjkiller&hl=en
Installation and use is pretty simple. Once scan is complete, it displays the results in a selectable list and the cleans up the infections.
Step 3 Clean up junk files
Use any cleanup app to remove unwanted files and folders to get a speed boost to the system. Also make sure to remove USB debugging if enabled in Developer options and Disable installation of apps from Unknown Sources.
Conclusion
These steps will remove traces of malware and prevent its re emergence. Please remember there might be some files still left which cannot be removed.