Hiren Boot CD is a set of utilities and tools to repair problems with Windows OS. The list of problems which can be sorted is quite large which makes Hiren Boot CD one of the most widely used tool kit to sort out Windows OS problems.
In this article we shall focus on the most common problem with Windows OS users, forgotten passwords. We shall use Hiren Boot CD tools to clear a Windows User password.
We had earlier seen the use of Ohpcrack Live CD to retrieve lost Windows passwords.
Ohpcrack is not 100% effective to find out passwords, but Hiren Boot CD uses a different approach which enables it to achieve near 100% success rate.
Download Hiren Boot CD
The homepage of Hiren Boot CD is at the following URL
http://www.hiren.info/pages/bootcd
Use of torrents to download is highly recommended as it will not put a load on the download servers. It is perfectly alright to use torrents since it is a freeware and each of the tools bundled are also freeware.
The download link is available at the following URL
http://www.hirensbootcd.org/download/
The downloaded ISO file is written on a CD to create a bootable Live CD.
Booting and using Hiren Boot CD
Boot from CD and the following screen will come up.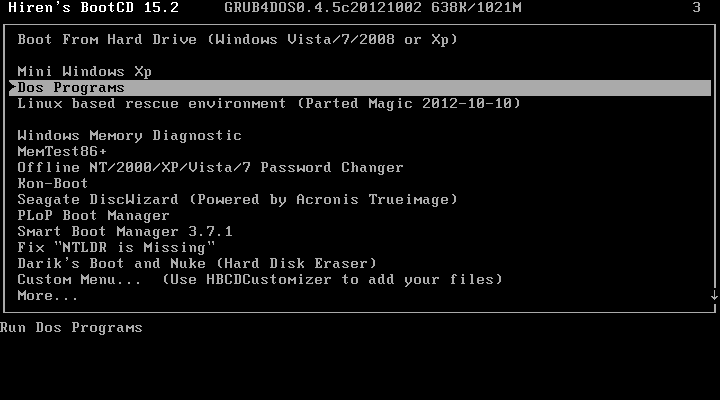 Use the Up and Down keys to navigate to Dos Programs and click enter. Select Password and Registry Tools and click hit enter.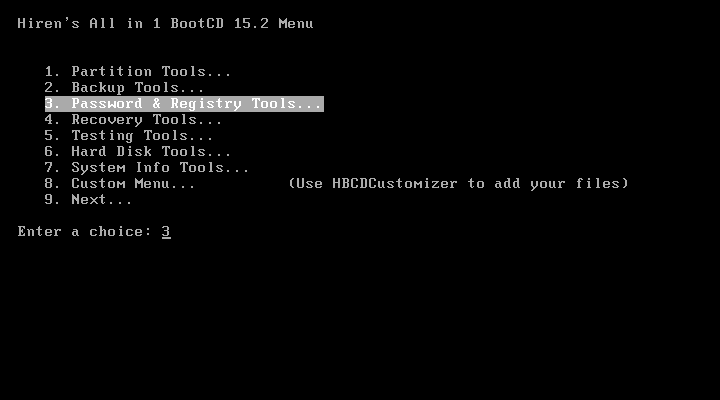 In the next screen choose the first option, Offline Password Changer and click enter.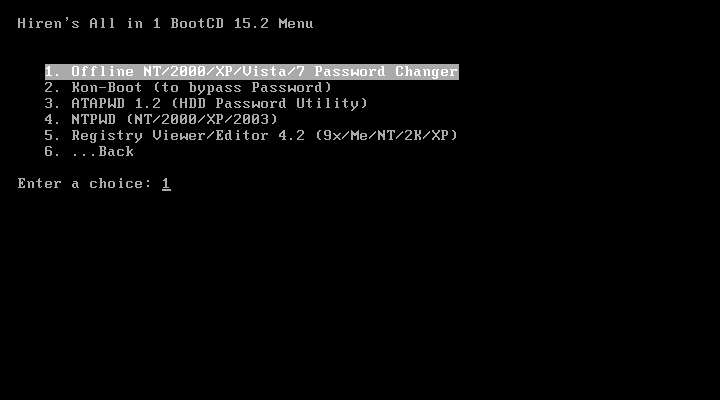 Next choose the disk drive, path to the windows registry, password reset file from registry, edit user data and password till where you will be shown the list of users as shown below.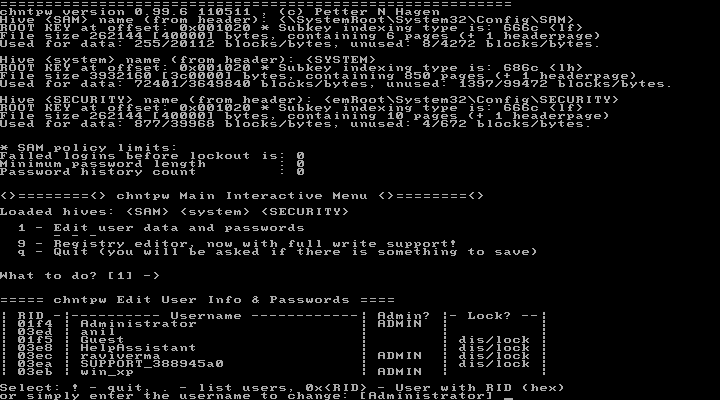 For all the four steps you just need to select the first or the default option and hit enter. At the last step when the list of users are displayed, you have to type in the user whose password you want to clear and hit enter. In our case we shall type win_xp which is password enabled user.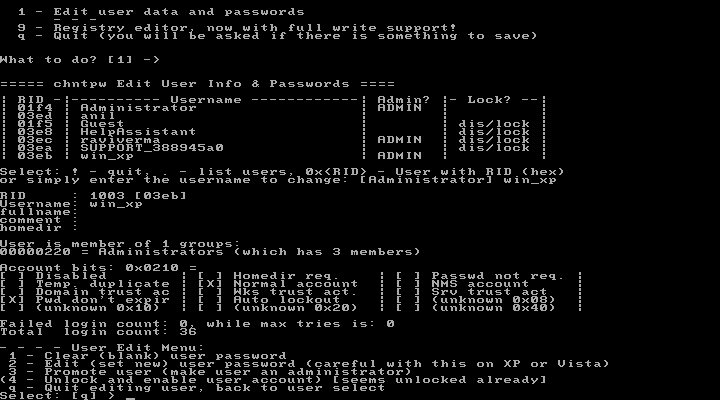 As can be seen from above, we have the following options available.
Clear user password
Edit user password
Promote the user
Unlock the user (in case exceeded login attempts)
Best option which can be selected is the first which is clear password. If successful, we get the reply as "Password Cleared".
IMPORTANT
At this point of time we are not finished yet as the changes have not been written to the disk. Once you quit, you will get a prompt to write changes where you have to type 'y' without quotes and then exit out of this tool.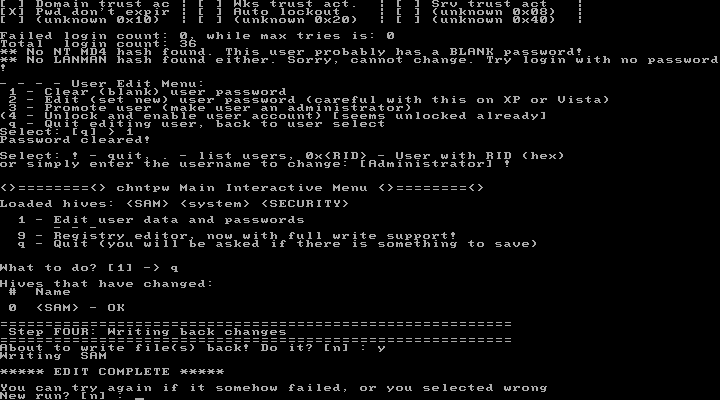 As you can see from the screenshot that the write is complete and it shows as EDIT COMPLETE.
Reboot the PC and remove the boot CD to boot the OS from the disk drive.