Forgetting Windows password is so easy. But, losing the Windows Logon password totally is a nightmare. There is a risk of lockout and permanent loss of data.  Windows 10 has come out with an innovative way and a different approach to deal with forgotten Windows passwords. Windows 10 comes with a cloud account which handles the issue of lost password the same way as a forgotten Email password.
Local account and Cloud account
A Local account is provided by default in Windows 10. It is the same traditional account which we have been using in all the previous versions of Windows. It can be added during the time of installation or during first use. The same thing as the erstwhile User Accounts.
A Cloud account can be created separately using Windows settings. Officially it is called a Microsoft Account. All user information is kept at one place. Devices, App, Purchases, Subscription, Payment Methods, Privacy and all such settings, all at one place.
Using a cloud account is like login in a typical Email account.
How to activate the Cloud account
Windows 10 asks the following information during installation or first use.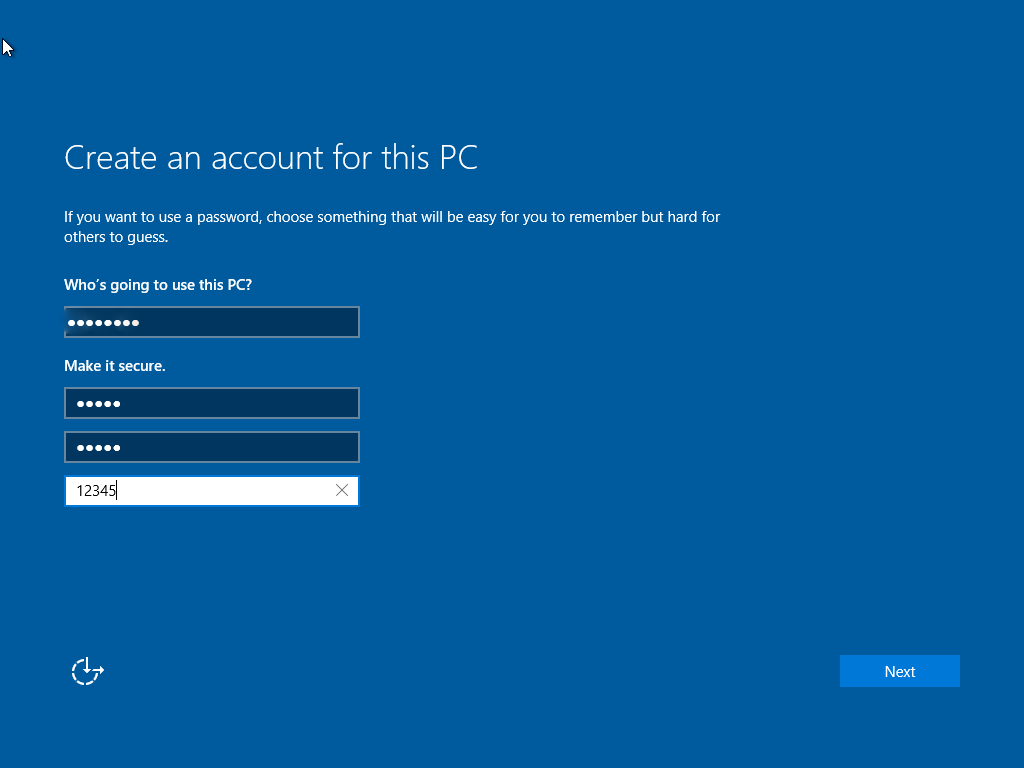 These credentials are stored in the PC as a local account. Once installation is complete, the Accounts in Windows Settings show the following.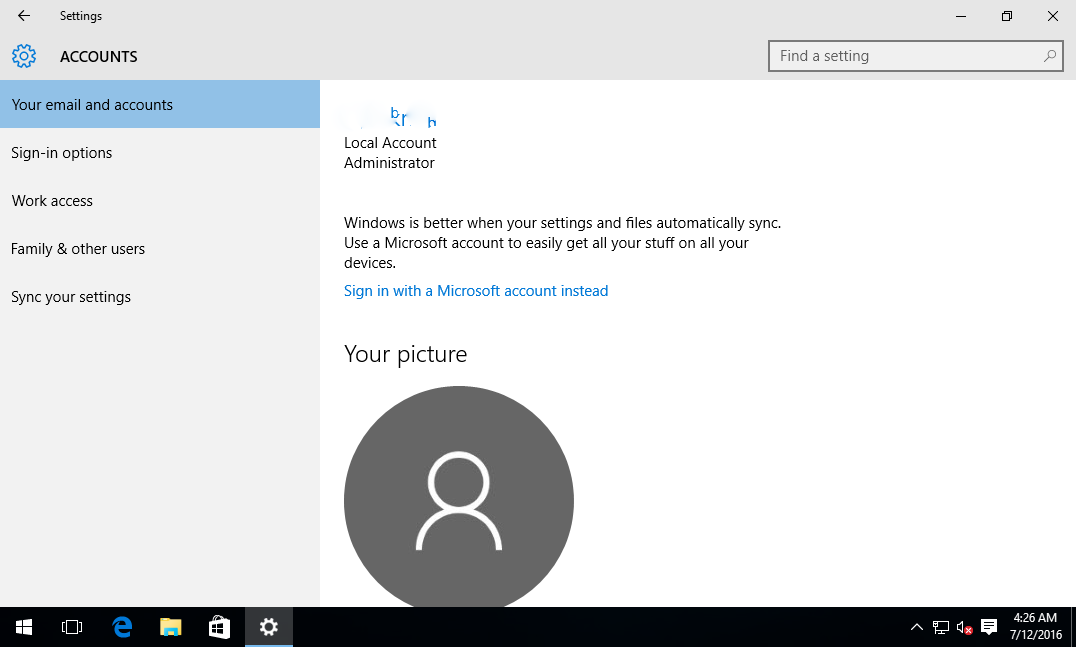 To start using the Microsoft Account click on 'Sign in with a Microsoft account instead'. It will ask for your Microsoft Account credentials. An account with Hotmail, Outlook, live.com or Microsoft is good enough. You can also create a new account if you do not have one.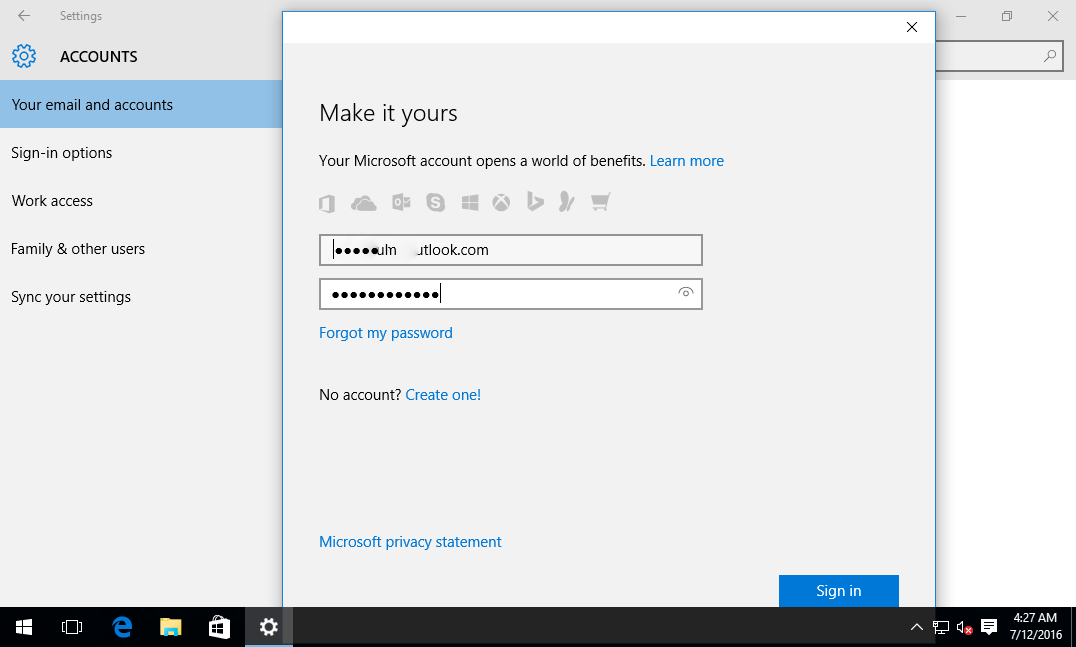 For authentication you need to once again insert your local account password.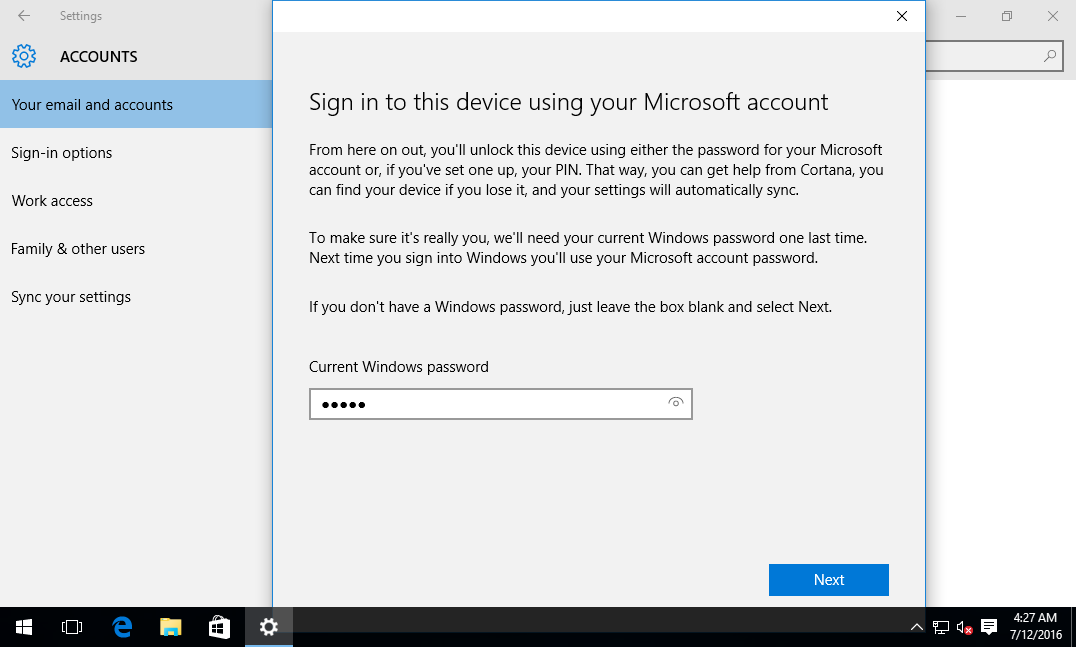 Creating of a PIN for login is optional but highly convenient and user friendly.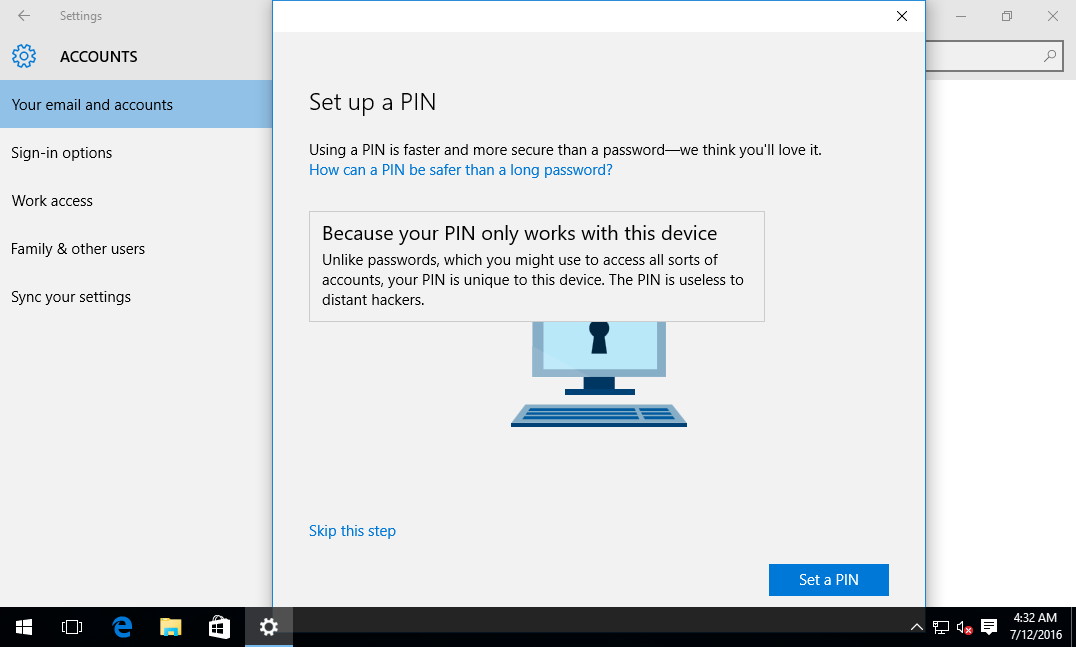 Once completed, the Account settings screen will show the following.  Note, some additional options are now available.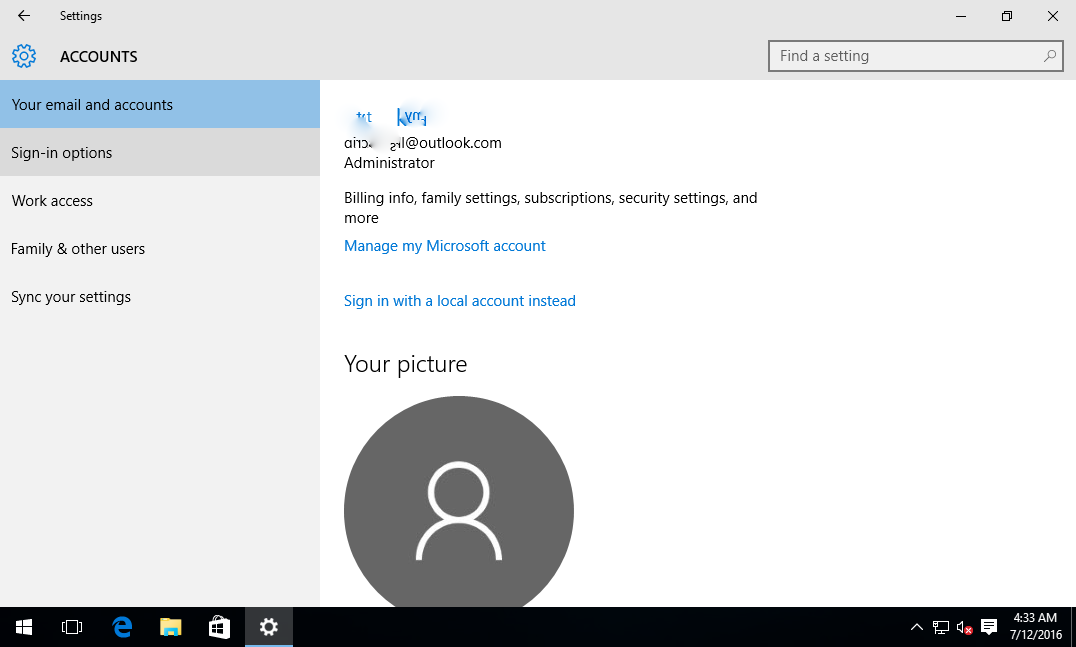 Procedure to reset a lost or forgotten Windows password
Use any PC or device to login into your Microsoft account. Go for the change password or forgot password as applicable. Finish the change. Connect the PC with the lost password to the internet. Boot the PC and login using the new password. You should be able to enter Windows.
Same Microsoft account if used across multiple devices, all will be affected by the password change.