On a new WordPress installation, it is recommended that a few settings be implemented immediately so as to have a smooth sailing and no major design changes later on. Also important is pen all of them down on paper. Take sufficient time to go over them as most of them once fixed should not be changed later. Essential WordPress Settings are explained in this article.
Essential WordPress Settings
Settings (General)
In the left sidebar right after Tools is the Settings. This is the place where there functioning of your WordPress website is controlled.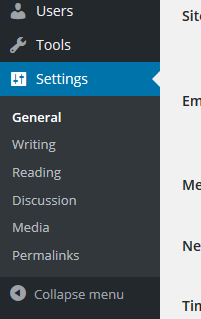 Under the Setting the first option is General. Site Title and Tagline have to be decided right at the beginning and preferably never changed. Depending on the theme, Site Title and Tagline are displayed at important places.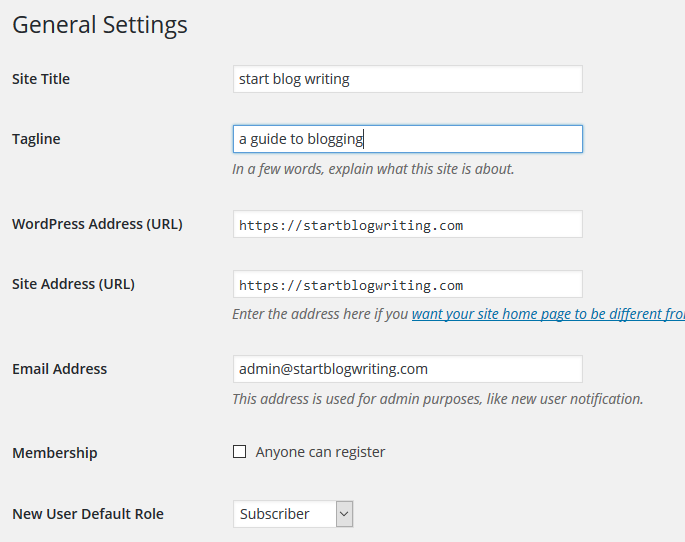 Entry for WordPress Address and Site Address is the same for most cases until you have some specific thing in mind.
Email Address is used for default communication. Remember it is security risk to have an Email ID named admin or administrator, the first target for hackers or similar elements.
Reading Settings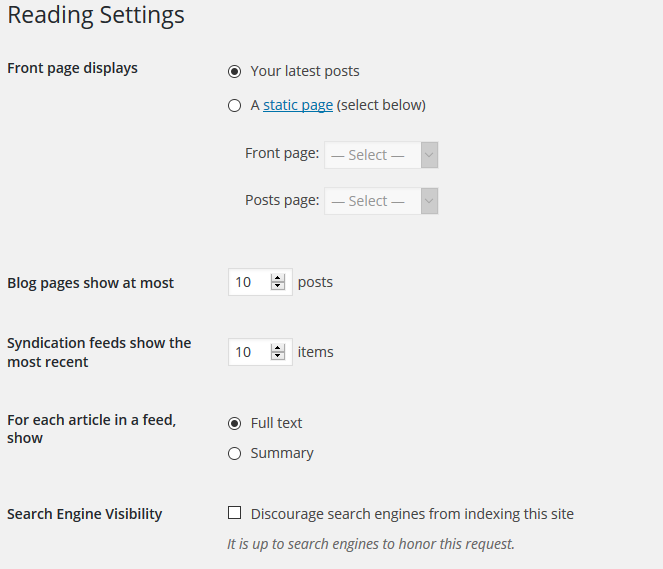 Your WordPress website can show the latest posts or a static page. You need to specify the Front page and the Posts page for the setting to work properly. This should be strictly as per your design.
Also choose the display for feed. Full posts or summary.
Discussion Settings
These setting deal with comments and how they are handled on your posts. Choice is basically having to allow all comment and deal with them later, or to moderate each comment. There are some powerful plugins to deal with spam and WordPress default is strong enough to handle most of them.
Other part of this setting deals with Avatar. This feature puts a face on the person who is commenting. Linked with Gravatar service by WordPress, this enables you to display the website of commenter as a link.
Permalinks
Again one of the most important setting which can be set in the beginning, before you start writing your posts. Options are straightforward and self explanatory.