Every now and then we need to download videos from YouTube. YouTube is the biggest collection of videos and is visited by millions. There are three primary ways to download the videos. One is using a software on Windows PC, other is using extensions or plugins for web browser and use the android YouTube app.
Using a software to download videos
A google search for YouTube downloader shows lots of software which do the job. Once such link is given below. There is always a catch with the free software ones. Evaluate each one before fixing on one.
http://www.youtubedownloaderhd.com/
Using a plugin or extension of a Web Browser
This is the most convenient way to download a video because you can surf and download the video at the same time. Video DownloadHelper is one such example for Mozilla Firefox.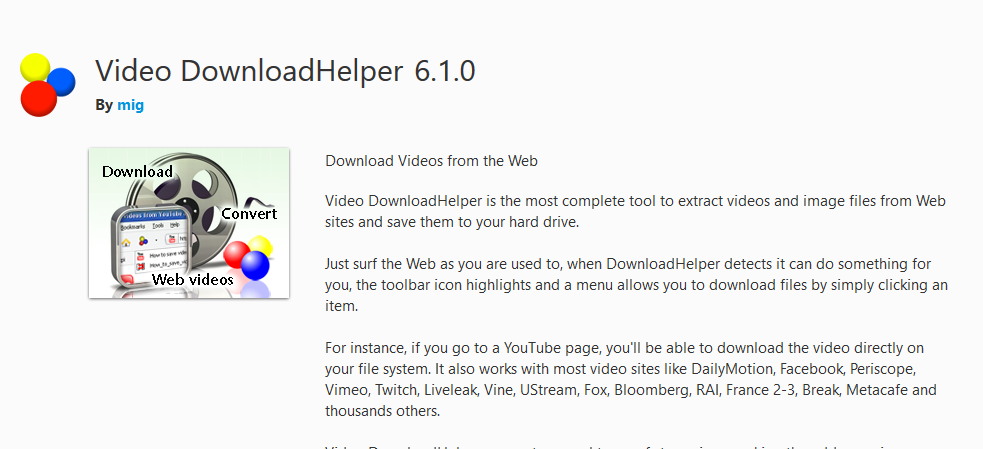 To install Video Downloadhelper in Firefox, go to Menu and click on Add-ons. Under Get Addons, scroll down till you reach a button labeled See More Addons. Click on this button to open the main page for addons.
There is a direct URL also available to go to the addons page
https://addons.mozilla.org/en-US/firefox/
In the search box type Video Downloadhelper. The search results are automatically displayed as you type in. Click on the addon to install it. You may have to restart Firefox to complete installation.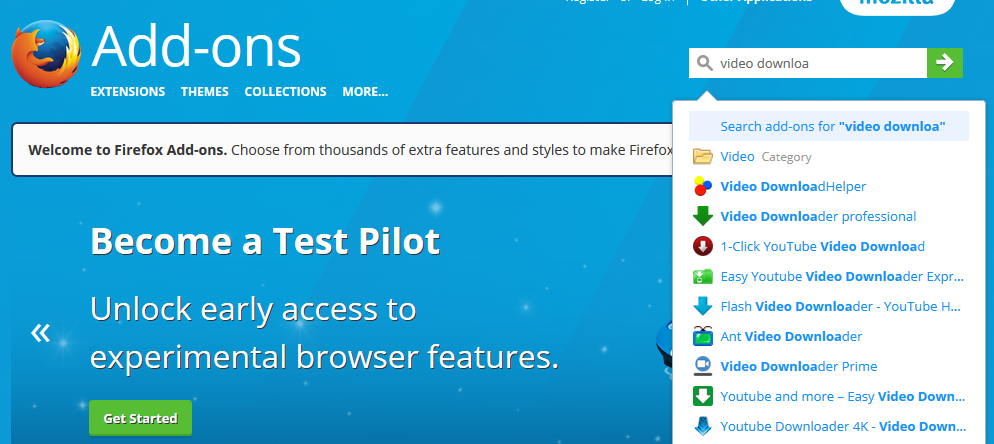 Once installed, the three dots of Video DownloadHelper appears on your browser. Whenever you play any video the arrow turns black and you get a range of options to download and convert.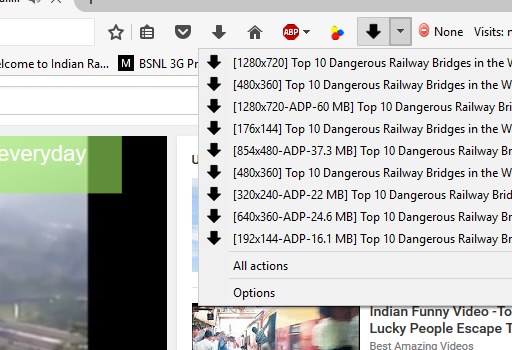 All the downloaded videos go to a folder called dwhelper. This folder is available under the users folder on C drive.
Using the YouTube Android App
YouTube Android app provides a convenient way to download videos for offline view later. The only problem is to take out these videos from the android handset. Click on the download button while any video when it is playing. This will save the video for offline viewing.
Out of all three options, the one using addon on Mozilla Firefox is the best and the most convenient to download videos from YouTube.