Previously we had seen how Blogger integrates with Google Plus to give us an unmatched commenting experience. The competitor blogging platform by WordPress has a similar feast in offing. Similar, but not identical. Since WordPress does not have its own social networking platform, its come up with a unique system to help bloggers. WordPress is distinctly branched out in two variations, namely WordPress.org and WordPress.com, and in this article we will focus on the .com version of WordPress.
Default commenting system of WordPress.com
For a newly created WordPress.com website or blog, your identity is straight way linked to a Gravatar. The comment box looks something like below.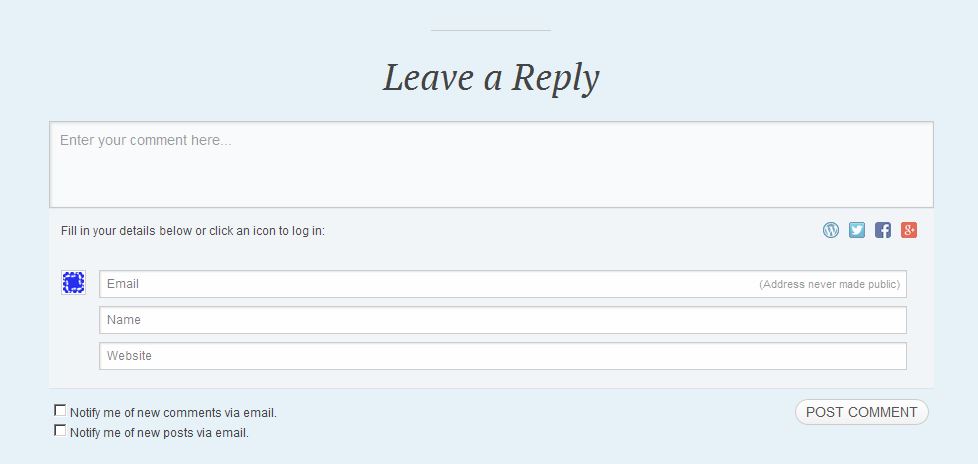 A little bit of flexibility is provided to allow a viewer to post using either a WordPress, Twitter, Facebook or Google Plus account. If you populate the fields using your Gravatar credentials, then your account will automatically show up along with your profile picture.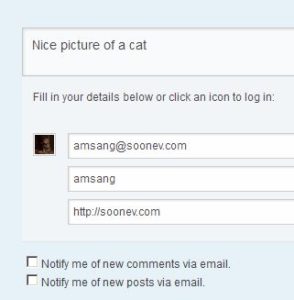 If you do not have Gravatar credentials, the default icon will be displayed. As chosen in the settings of the blog.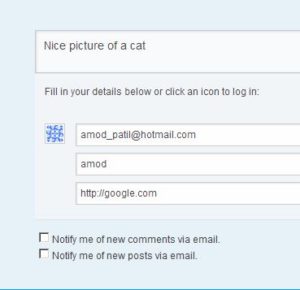 At this point of time it is very important to emphasise the setting of your blog with regards to comments. You will find the option under Settings–Discussion. Each option is self explanatory but important to choose. It will determine your visitors experience. The settings shown below allow any visitor to post comments, but comments need to be manually approved by the Admin.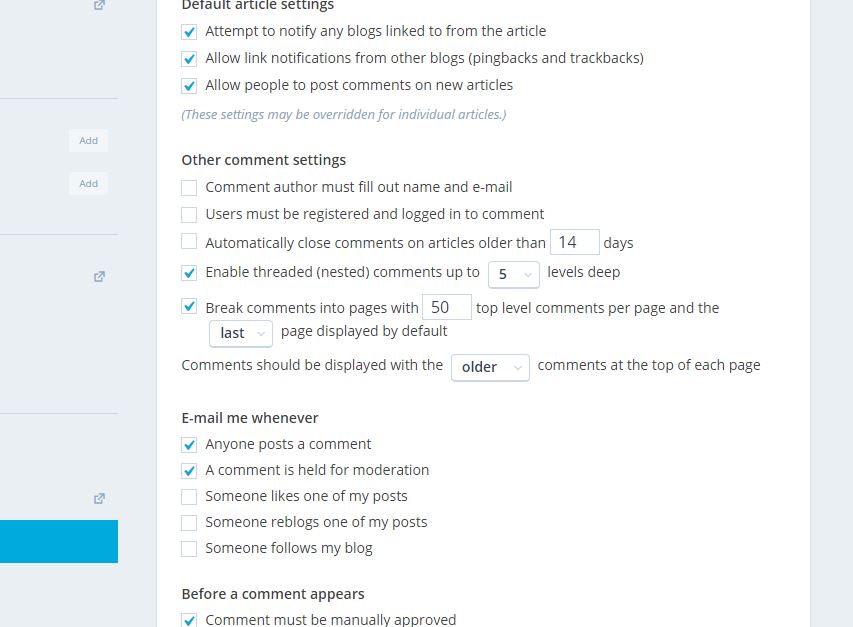 Experiment with your settings to find that sweet spot for your own unique comment system.
Once a visitor posts a comment, if it is held for moderation, you need to manually approve it after which it will appear in your post.
Killer feature of WordPress.com
A comment is linked with your website and the image is linked with your gravatar profile. This allows visitors reading the article and comments, a visual treat and a link to your website.
Compared to Blogger, this feature gives us a bit of edge popularising the website/blog of the visitors. If you have more than one website liked to the WordPress account/Gravatar credentials, remember to choose the desired one in settings.
There is a slight aberration to this comment system illustrated below.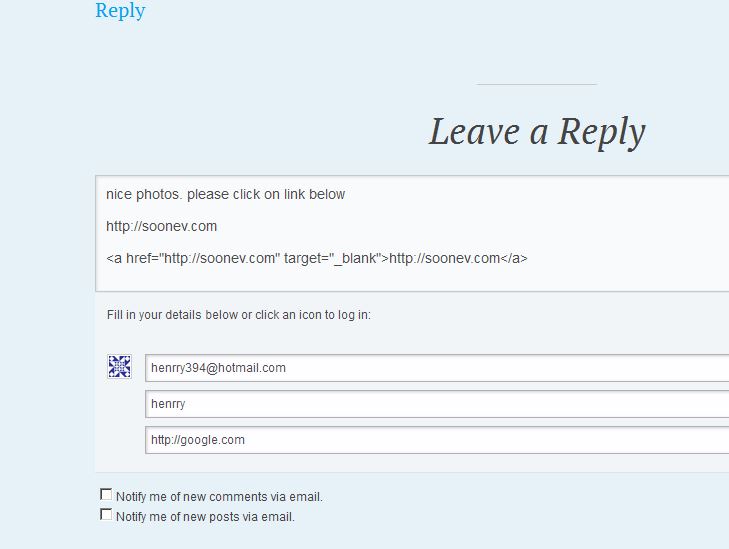 As shown above, I have placed two hyper links to websites. One is a plain link. The next one below has the html tag to open in a new window. Despite accepting both links, the hyper links open in the same window. This is a bit of a distraction as the main page of the article goes away.
A URL is converted to a hyper link straight way, just like in Blogger integrated with Google Plus.
Again remember, all bloggers may not like you posting links in comments. Use your discretion.
For a self hosted WordPress website, the options explode with the use of plugins. While the default options mimic that of WordPress.com, if one uses plugins, the commenting experience is taken to a new level.