Comments are very important for a blogger or a self hosted website. Professional Websites have a well designed Comment System which offers ease of use for its readers. The latest trend is using Facebook to comment. These comments then appear on your Facebook profile too. Everyone has a win win situation. For the blogger on the other hand, a simple but effective commenting system is a must, lest things get too complicated. Both Blogger and WordPress have a very robust system. Other options which spring to mind is Disqus or Commentluv, both unfortunately incompatible with each other.
In the first of its series, this article will focus on the comment system of Blogger by Google, with a little emphasis on links or URLs inside comments.
Blogger Comment system on its own.
As you publish your first post in a newly created blog on blogger, your post is ready to be commented upon.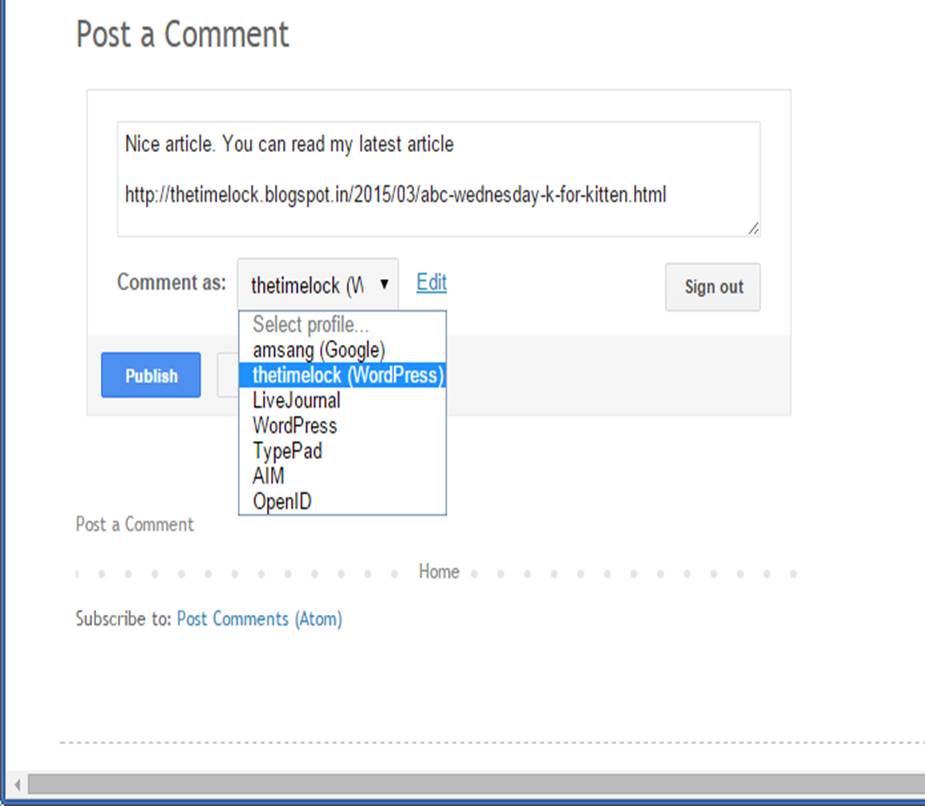 Viewers will get the option of commenting under various identity options as shown above. Blogger also allows you to put in a hyperlink using html tags in the comment. If you just insert the link, it cannot be clicked. But if you add some html code. The link will open with a single click.
A simple link will look like this
http://thetimelock.blogspot.in/2015/03/abc-wednesday-k-for-kitten.html
The html variations can be
<a href="http://thetimelock.blogspot.in/2015/03/abc-wednesday-k-for-kitten.html">K for Kitten</a>
The above code will just show "K for Kitten" , but the text will be hyper linked and if anyone clicks on it, it will open in the same window.
The hyperlink will appear if the viewer moves the mouse over the link. The comment will look something as above.
Blogger has given a few variations to setting where you can have control over comments. Use these settings judiciously as you might have a headache onhands once your blog gets popular.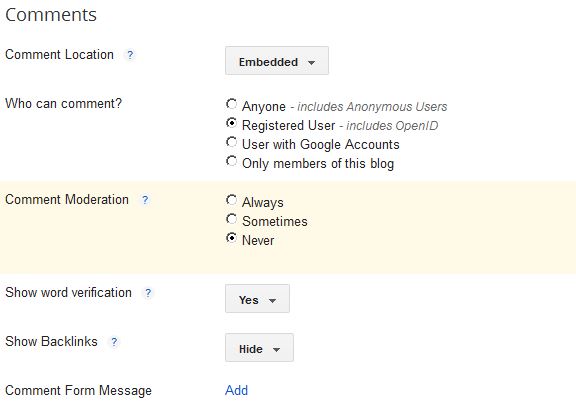 Go to Setting–Posts and Comments.
You can set Who can comment and Comment Moderation. Word verification is also available. Also one can set the appearance of the comment box by using Comment Location, right at top. Embedded means the normal position below the post. Other options are as a popup or full page or completely disable it.
Link with Google Plus.
Google has taken blogging to a new level by integrating it with Google Plus. For starters you need to have a working Google Plus account. Once all three things, Gmail, Blogger and Google Plus are in place, you will get something like shown below under Google Plus Options.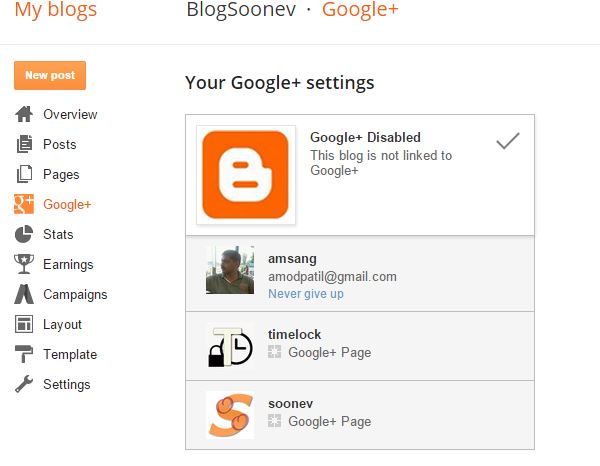 Google Plus allows you to link with your profile or with a page, if you have created. Click on the respective option and the linking is complete.
Once the blog is associated with either the profile or page, the post will appear on Google Plus with comments. Links in comments will automatically hyperlinked, and they will open in a new windows, which is lesser distractions for the viewer as the original window remains open. Nested comments are also permitted. All comments appear on Google Plus too.
If the viewer moves the mouse over the name or the profile picture of readers posting comments, Google Plus puts out a nice popup. This is also a killer feature as it allows you to add the commenter in your appropriate circles.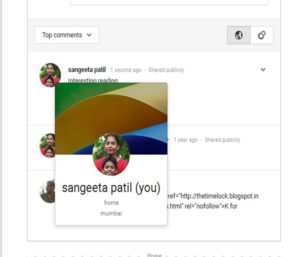 Conclusion.
As one can see, using Google Plus for your Blogger comments can give you a range of options to exploit the power of the social networking of Google Plus. A note of caution. Not all bloggers will like the idea of you as a viewer or commenter entering URLs in comments. So use this capability judiciously.
In the next part we will explore the options given by wordpress.com and whether does it score anything over Blogger.